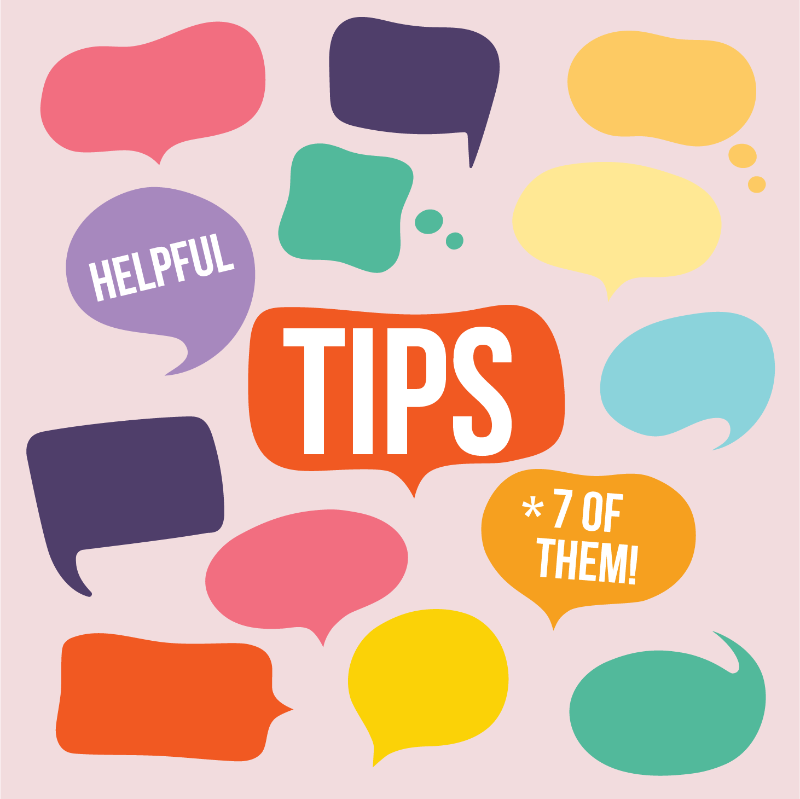 In our effort to bring good content to as many people as possible the text in this blog post has been machine translated so please excuse any mistakes. Thank you!
Oleh Rachel Gelabale
Saya menganggap diri saya cukup akrab dengan kehidupan kampus sekarang. Saat ini saya adalah mahasiswa tingkat dua di Genesee Community College (GCC) . Selain itu, saya bekerja paruh waktu di perguruan tinggi, dan saya juga seorang penasihat tetap. Penasihat / asisten tetap adalah siswa yang tinggal di asrama dan membantu mendukung keberhasilan akademik, perkembangan sosial, dan pertumbuhan pribadi siswa dengan membuat program dan pengalaman dalam komunitas pelajar yang beragam yang melibatkan siswa, fakultas, dan staf. Jadi, jika menyangkut hal yang boleh dan tidak boleh dilakukan di perguruan tinggi, saya telah mempelajari beberapa trik dan akan membagikannya kepada Anda. Kiat-kiat ini didasarkan pada hal-hal yang saya alami dan saksikan.
1. Membeli Perlengkapan Sekolah? (Jangan berlebihan !!)
Meskipun saya tahu bahwa berbelanja perlengkapan sekolah bisa menyenangkan, Anda tidak boleh membeli banyak barang langsung (atau di awal semester). Ketika datang untuk mendapatkan buku teks Anda, saya sarankan Anda menunggu sampai Anda menghadiri kelas pertama dari setiap mata pelajaran. Profesor biasanya mengambil hari pertama kelas untuk berbicara tentang silabus dan perlengkapan yang perlu dibeli oleh siswa. Cara termurah untuk mendapatkan buku teks adalah dengan menyewanya, membeli buku bekas, atau memeriksa apakah perpustakaan sekolah memilikinya.
2. Kenali Profesor Anda
Saya tidak memberi tahu Anda untuk berteman di Facebook dengan profesor Anda, tetapi saya memberi tahu Anda untuk menunjukkan minat pada profesor dan kelas yang akan mereka ajar. Profesor ada untuk membantu Anda, jadi semakin Anda tertarik pada subjek tersebut, mereka akan semakin bersedia untuk membantu Anda. Anda dapat melakukan ini dengan menghadiri jam kerja mereka. Selama waktu itu, Anda dapat mengajukan pertanyaan profesor Anda tentang topik yang dibahas di kelas atau untuk menjelaskan sesuatu kepada Anda.
3. Berteman
Perguruan tinggi adalah waktu untuk bertemu orang baru dan berteman. Jangan takut membuatnya atau kehilangannya. Anda akan membutuhkan energi positif untuk membantu Anda menjalani kehidupan kampus. Jadi sebelum Anda masuk perguruan tinggi, cari tahu apa yang Anda inginkan dari pengalaman kuliah Anda dan pilih teman Anda dengan bijak.
4. Terlibat
Terlibat dalam kegiatan di perguruan tinggi atau bergabung dengan klub akan membuat pengalaman kuliah Anda jauh lebih baik. GCC memiliki beragam klub untuk diikuti siswa. Dulu, saya pernah bergabung dengan Klub Peradilan Pidana dan Klub Pemerintahan Mahasiswa. Anda bisa bertemu dengan siswa lain, belajar, dan pastinya bersenang-senang.
5. Masalah Teman Sekamar? Buat Kontrak!
Jika Anda berencana untuk tinggal di asrama, saya sangat merekomendasikan membuat perjanjian teman sekamar. Kesepakatan teman sekamar adalah ketika Anda dan teman sekamar Anda duduk dan berbicara tentang aturan untuk asrama / apartemen. Sebagai penghuni asrama dan penasihat tetap, saya melihat perselisihan dengan teman sekamar sering terjadi. Jika ada sesuatu yang Anda tidak ingin teman sekamar Anda lakukan, luangkan waktu itu untuk memberi tahu mereka dan tuliskan. Misalnya, jika Anda tidak ingin teman sekamar Anda memakan makanan Anda, atau masuk ke kamar Anda, pastikan untuk memberi tahu mereka dan mencantumkannya dalam kontrak.
6. Jaga Kesehatan Fisik dan Mental Anda
Aku tidak akan berbohong padamu. Perguruan tinggi memang tidak mudah, tetapi tidak harus terlalu membuat stres. Mahasiswa dikenal karena terlalu banyak berpikir dan sangat stres. Jika Anda mengalami masalah dengan kelas atau membutuhkan seseorang untuk diajak bicara, periksa departemen konseling. Mereka selalu ada untuk mengobrol jika Anda membutuhkannya. Selain itu, berpartisipasi dalam olahraga, pergi ke gym, atau bahkan berjalan-jalan, adalah cara terbaik untuk menjernihkan pikiran dan tetap sehat.
7. Periksa Silabus Anda.
Mahasiswa cenderung melupakan silabus mereka. Silabus adalah panduan Anda untuk suatu kursus dan apa yang diharapkan dari Anda di kelas. Secara umum, ini akan mencakup kebijakan kursus, peraturan dan ketentuan, teks yang diperlukan, dan jadwal tugas. Saya sangat menganjurkan agar Anda mencetak silabus untuk setiap kelas, membacanya, dan selalu membawanya.
Seperti yang Anda lihat, saya telah belajar banyak. Memulai kuliah adalah salah satu hal yang paling mengasyikkan, namun menakutkan untuk dilakukan. Namun, saya percaya bahwa dengan menerapkan tip-tip ini dari awal akan membantu Anda mendapatkan lompatan awal yang sukses dalam kehidupan kampus Anda.
---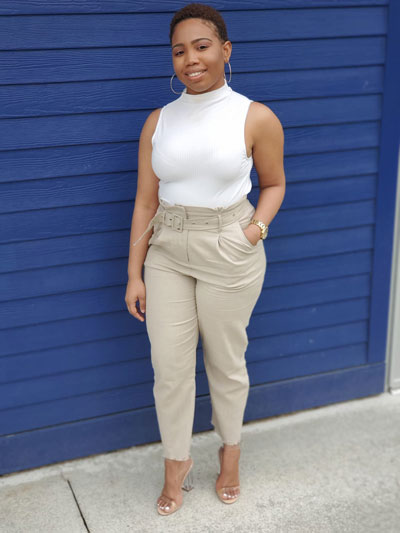 Rachel Gelabale dari Curaçao belajar di Genesee Community College di Batavia, New York.