Why I Decided to Attend Genesee Community College
By Rachel Gelabale
Greetings everyone, my name is Rachel Gelabale. I am an international student from the Caribbean, currently attending Genesee Community College (GCC) in upstate New York and majoring in criminal justice. Which island, you might ask? Well, I am from two of the most beautiful islands in the Caribbean. I am originally from an island called St. Maarten. I later moved to the island of Curaçao at the age of 9/10. Furthermore, I am a nineteen-year-old who loves to sing, eat, and most of all, I love to cook. With this being my first blog on StudyUSA.com, I will write about how I found out about the college I am currently attending, Genesee Community College, and why I chose to attend this college.
I finished high school at the age of seventeen and decided to take a gap year. A gap year is when a student takes a break that typically lasts for an academic year between secondary school and higher education. Some students take a gap year to travel, work, or for spiritual reasons. I took my gap year because I was seventeen, and I was not in any rush to attend college. I also took a gap year so that I could work and save money. During this time, I found Genesee Community College online, and I placed it on my very short list of colleges.
There is a college fair that takes place every year in Curaçao, where colleges and universities from all parts of the world are represented so that future students can come and speak to the representatives of the different schools. I found out that Genesee Community College would have a booth there, so I decided to attend. When I arrived at the booth, I was welcomed by one of the spokespersons for the international students at GCC. She gave me information about the school and much more. Genesee Community College is a public college located in Batavia, New York. Batavia is approximately five-to-six hours away from New York City and two hours away from the border of Canada. The cost to attend GCC was relatively lower than the other schools that I had looked at. For someone who has student loans, it fit right in with my spending amount. She also spoke about the type of students and faculty they have. GCC has a big international student population. It ranges from students from the Caribbean to people from Japan, Germany, England, and much more.
After my conversation with the representative, I decided that GCC was where I was going. When it came to the preparations, things went very smoothly. Whenever I needed help or needed a certain document from GCC, all I had to do was either call the school or mail them. I am not just saying this because I go here, but seriously, every single person that I spoke to on the phone or via email was a big help. By them just treating me with respect and having patience for the tons of questions I had asked made me know that I chose the correct college.

In conclusion, at the age of eighteen I decided to take a leap of faith and move far away from home. I have yet to regret my decision. I chose Genesee Community College because of the tuition price, the location, being in New York only a few hours away from Niagara Falls and Canada, and lastly because of the manners that were shown to me during the time that I was preparing to come.
---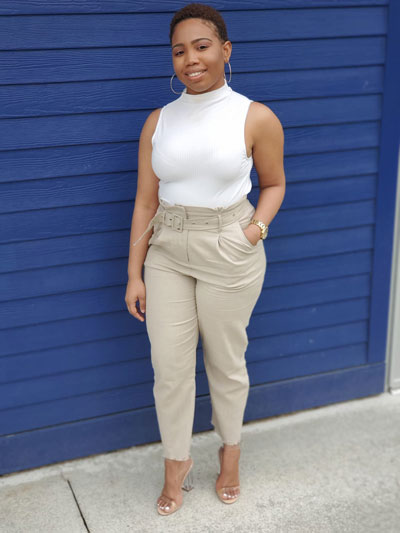 Rachel Gelabale from Curaçao is attending Genesee Community College in Batavia, New York.
Written by
Rachel Gelabale
Get matched to the best program for you
Let us know what you're looking for so we can find the best school for you.
$5,000—$10,000 Semester
Undergraduate
Certificate/Short Term
Bachelor Degree
$5,000—$10,000 Semester
Certificate/Short Term
English Programs
Bachelor Degree
$5,000—$10,000 Session
Undergraduate
Summer
English Programs
Start your U.S. adventure with Study in the USA
What's your dream? We can guide, advise, and connect you with your perfect U.S. school. We can also help you with the application process.
Partner Services
Learn About U.S. education financing, housing, and more
Get international student medical insurance for as low as $1.12 USD per day. Our plans are available to any student studying outside their home country and include coverage for Covid-19. Get your free quote and enroll today!
BetterHelp is the world's largest therapy service, and it's 100% online. You get the same professionalism and quality you expect from in-office therapy, but with access to a huge network of therapists, more scheduling flexibility, and at a more affor...
Career Premium Offers Virtual Internships for International Students. You can now apply for a virtual internship and prepare for the global workforce from anywhere in the world. Internships are extremely flexible and run throughout the year, so you c...
Testimonials
StudyUSA.com provided me with important information that was sent to my e-mail.
Carlos Javier Obando Gamboa Columbia
StudyUSA.com helped me in my research of universities using the school search, I've exchanged several mails with Ana Castillo, she was very helpful.
Study in the USA actually introduced me to South Dakota State University and I absolutely love the school. Thank you.
Resources
Learn about American culture and education direct from our experts at Study in the USA. Read more