It's been 3 weeks now since the fall semester started, and it feels like 3 months have passed! I never would have thought that my final semester before graduating TMCC would be completely online! I was so looking forward to working in the lab, studying with my friends in the library and interacting in a classroom setting with my amazing professors. Adjusting to this season of uncertainty and endless Zoom sessions is part of the process, and honestly, it has been challenging and exhausting. However, I have learned so much about this new way of learning and what seems to be working for me in this new environment, or at least that's what I think so far!
As an engineering student, every semester my classes are focused on math, applied sciences, and problem solving. Maybe for you, your classes are more about group discussions and projects, creating new marketing strategies, or business models. No matter what your field of study is, we can all agree that organization and time management is key. This is a skill that many incoming college students struggle with (I certainly did!), and yet it is the basis of your college success. What has worked the most for me is using Google Calendar. I have two calendars: Work / Classes calendar and my Assignments / Exams calendar. I can view them simultaneously or separately within the app or on my laptop, and I have a visual representation of what my week is going to look like. Another very useful tip that I learned from an economics Ph.D. student is to set blocks of time at the beginning of the week for those assignments that will require the most effort. Divide a large task into smaller workloads, and you will be able to get it done throughout the week much easier.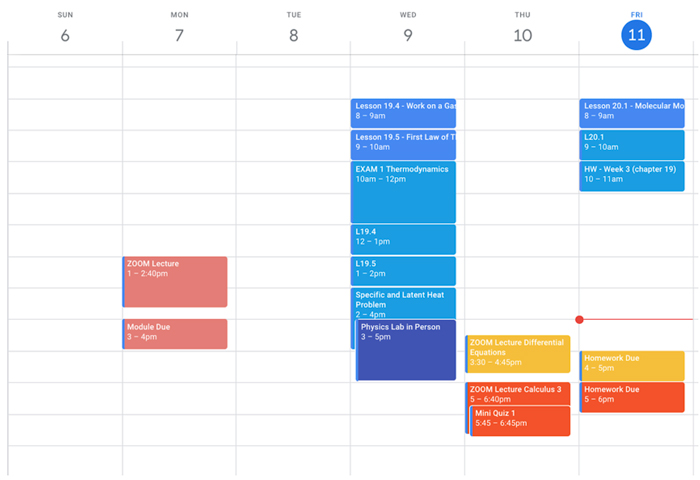 My Google calendar
Using your campus resources is extremely important! At TMCC the tutoring center and library is open for appointments and help with homework. This is beneficial for many students who struggle with online learning and prefer in-person assistance for subjects like math and physics.
Personally, it takes several times of reviewing the same concept to really understand what I am learning. Khan Academy has been an amazing tool I have used since before coming to the U.S. (it helped me prepare for the SAT!). Having access to different perspectives and ways of solving problems on one topic is so helpful, and you can find many resources online. Also, if you find yourself struggling with your lectures and the way the class is being taught, don't hesitate to reach out to your instructors and ask for help!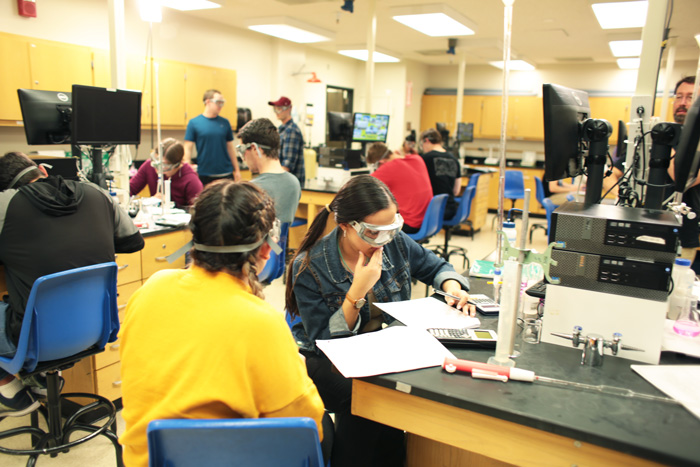 Me, in the TMCC lab pre-pandemic.
Even though this situation is temporary and hopefully we will be going back to a "new normal," being able to adjust to these changes has helped all of us become more appreciative of simple things like sitting in a classroom, interacting with people, and working hours in a lab.
---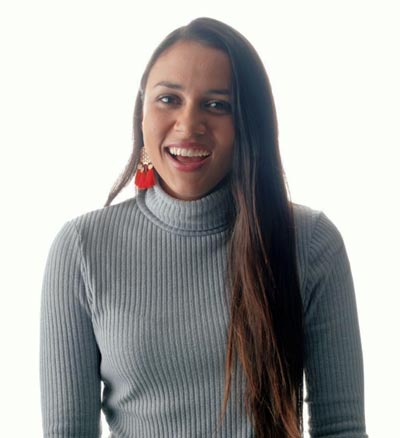 Valeria Saborio is from Costa Rica and is pursuing her Industrial and Systems Engineering degree at Truckee Meadows Community College in Reno, Nevada.
Written by
Valeria Saborio
Get matched to the best program for you
Let us know what you're looking for so we can find the best school for you.
$5,000—$10,000 Semester
Certificate/Short Term
2yr/Community College - 2+2 Programs
Undergraduate
$5,000—$10,000 Semester
Undergraduate
Bachelor Degree
English Programs
$5,000 - $25,000 Session
Certificate/Short Term
Bachelor Degree
Secondary/Boarding
Start your U.S. adventure with Study in the USA
What's your dream? We can guide, advise, and connect you with your perfect U.S. school. We can also help you with the application process.
Partner Services
Learn About U.S. education financing, housing, and more
Ready to take your language learning to the next level? Have you heard about TutorABC, the World's No. 1 Online Platform for Learning English and Chinese? TutorABC is recognized as the top language platform, harnessing innovative technology to offe...
BetterHelp is the world's largest therapy service, and it's 100% online. You get the same professionalism and quality you expect from in-office therapy, but with access to a huge network of therapists, more scheduling flexibility, and at a more affor...
TestDEN's Online TOEFL Test Prep is just what you need to quickly and effectively prepare for the TOEFL test. Since 1998, TestDEN has helped tens of thousands of students raise their TOEFL scores.
Resources
Learn about American culture and education direct from our experts at Study in the USA. Read more