Art During Quarantine at LACC
By Axel Rivera
My name is Axel Rivera, I am from Guadalajara, Mexico. and I'm currently doing my major in cinema production at Los Angeles City College (LACC). As an international student I focused on looking for my best college options in terms of educational plan, resources, and experience. LACC really offered me that reliability and opportunity I was searching for and felt like a safe cultural and diverse place since the first day. Personally Los Angeles has always been a target for me — I see it as the land of unlimited opportunities for those people who dream, work, and earn it. I'd like to attract those opportunities in my life through my career and forward to achieve my personal goals.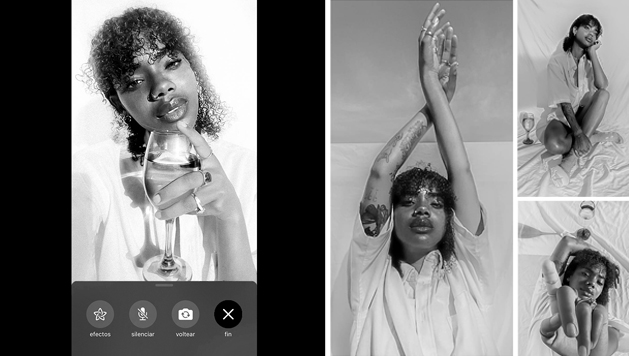 Networking with models and planning weekly photo shoots was something I took for granted before the pandemic. During the March quarantine I found myself in a creative block, losing track of my photography and personal projects; during that period of time my best resource became stepping out of my comfort zone and actually doing things I would never have done in my daily routine.
Inspired by the work of Alessio Albi, one of my favorite photographers, I took a turn on my work and started doing photo sessions via FaceTime. I prepared the concept, spot, makeup, and looks fully through video conference. And with the help of the models, I directed the camera position, light, and body poses. Certainly it became a new challenge for me but felt greater to see the results and to share my art even during this time as well to inspire other photographers on practicing this method of doing photo sessions.
---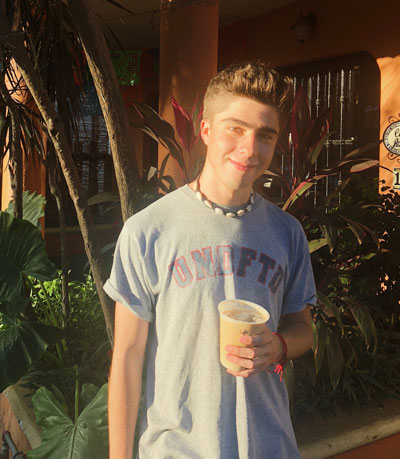 Axel Rivera from Guadalajara, Mexico, is 20 years old and is currently majoring in cinema production at Los Angeles City College.
Get matched to the best program for you
Let us know what you're looking for so we can find the best school for you.
$5,000—$10,000 Semester
Certificate/Short Term
Secondary/Boarding
Summer
$10,000 — $15,000 Quarter
$5,000—$10,000 Semester
Bachelor Degree
Masters
Certificate/Short Term
Start your U.S. adventure with Study in the USA
What's your dream? We can guide, advise, and connect you with your perfect U.S. school. We can also help you with the application process.
Partner Services
Learn About U.S. education financing, housing, and more
BECOME SMARTER IN JUST 5 MINUTES. Get the daily email that makes reading the news actually enjoyable. Stay informed and entertained, for free.
Most U.S. apartments come unfurnished. Make your move easy with a student furniture rental package from CORT. Flexible lease terms. Delivered before you arrive. Starting at $99 per month.* *with a 12-month lease
Choose an entire apartment, a studio, a shared room, or a private room, with 24x7 assistance from Personal Student Advisors. Book Now!
Testimonials
I found out about UM from StudyUSA.com and I did not know that UM gives conditional acceptance until I saw the very informative and organized list provided byStudyUSA.com, thank you for making my dream to study in the USA easier.
Abdulariz Aldhafeeri Kuwait
Study in the USA has helped me understand the American culture and the study abroad program, in a very detailed and well-structured way...
I would like to study English so that I can communicate with more people in the world.
Resources
Learn about American culture and education direct from our experts at Study in the USA. Read more