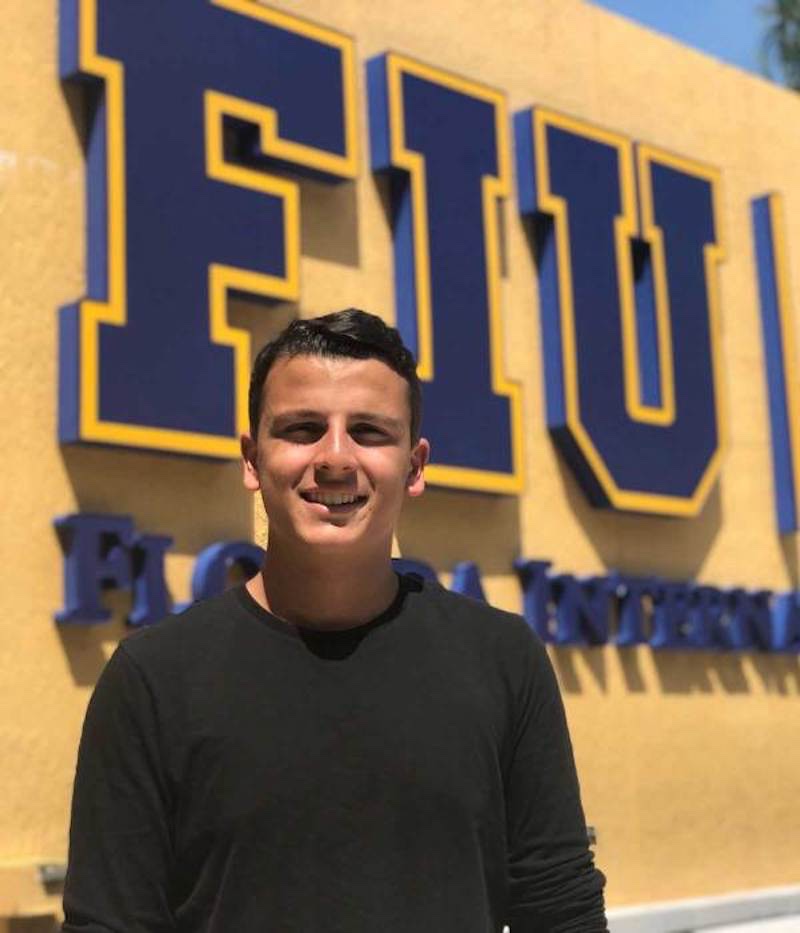 In our effort to bring good content to as many people as possible the text in this blog post has been machine translated so please excuse any mistakes. Thank you!
Brazilian study abroad student, Alexandre (Finance, 2017), found the best version of himself through Florida International University's Career Accelerator Program (CAP). While coursework brings essential knowledge, CAP gives the tools to develop important professional skills and confidence at the prestigious FIU business school.
We talked to this Brazilian international student—and promising graduate—about his passion for finance and his drive to be the best businessman he can be.
Q: What are you career goals?
Alexandre: My goals are to work at one of the largest banks in the world—J.P. Morgan, Santander, Bank of America—and then to run my own financial company. I'm passionate about the dynamism and mission of big banks, and my dream of becoming one of the biggest businessmen in the world starts with building a business of my own.
Q: How did the Career Accelerator help you?
Alexandre: The Career Accelerator Program kept me informed of upcoming career fairs, and helped me to get into Alpha, FIU's biggest business association. Through Alpha, I connected with employers from J.P. Morgan Chase and Santander while I was still in school.
I asked myself, 'Why can't I be one of the best businessmen in the world?' Since then, I have had a strong mindset toward my goals." —Alexandre, B.S. in Finance 2017, FIU
Q: What did you learn from creating your career action plan?
Alexandre: The career action plan groups helped me to set and meet my short- and long-term goals. As I went through the sections, I had clearer thoughts about what my goals really were. It also helped me identify tools on campus, such as the Career and Talent Development Office, which helped me build my resume.
Q: What is one of the most important things you've learned from the Career Accelerator?
Alexandre: The most valuable thing I learned was how to empower myself. At the end of the second section of CAP, I asked myself, ''Why can't I be one of the best businessmen in the world?'' Since then, I have had a strong mindset toward my goals.
A great education paired with expert career development is the key to finding a great job after graduation. Find out more about Florida International University and how Shorelight's Career Accelerator Program can help you >