By Claudia Conejeros
Hi! My name is Claudia Conejeros, I am from Chile and am eighteen years old. I want to share the experience that I am living here in this difficult and new situation of the global pandemic called "coronavirus," a word that I certainly believe has been used hundreds of times in the last months. Like most ELI students, I never imagined that I was going to live a situation like this in the middle of such an incredible experience as studying abroad and especially at the University of Florida!

Like many others, I was having really wonderful days at the University of Florida, I was so happy for everything I was living and for each new person I was meeting every day. I was living incredible things, in each class and ELI activity I felt that I grew as a person and learned a lot. But one day in March we all got an email ... "Dear students, President Dr. Fuchs, just announced that all UF classes will remain online through the end of the semester." At the beginning I felt very sad when I read the email, I thought it was too soon for me to finish this wonderful experience of being part of the ELI!

A week later I had to move back with my family, saying goodbye to Gainesville and all my friends that one by one returned to their countries. At that moment staying so far from Gainesville and UF, I thought everything was finished and I just had to accept it … but something unexpected happened! I started taking the online classes, and I began to feel that I was not so alone, I was not so far away, I was still sharing with my teachers and friends and everything changed.

I know that at the beginning it was a difficult change, but all the teachers and students were patient. The university and ELI staff were concerned about the situation and their students began to constantly send emails, and each word of encouragement that they sent helped me to feel better. So a few days later I was happy again, joining ELI Zoom activities and living again the experience of being part of this incredible group of people "The ELI and the UF community."

In fact, taking classes online has been much more fun than I expected, and I think it has made us all put our creativity into practice! We spend a lot of time together, laughing and talking a lot, and I love it. Now we are a real family, and I couldn't be more grateful to each and every person who has made this experience one of the best in my life! And even though there are only a few days left to finish this semester, I hope that everyone like me keep the best memories of this beautiful experience!​
---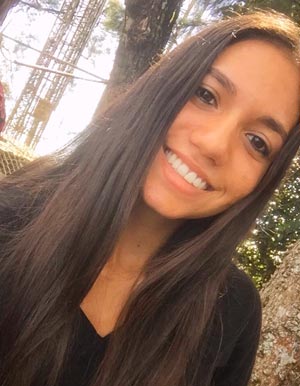 Claudia Conejeros, from Chile.
Written by
Claudia Conejeros
Get matched to the best program for you
Let us know what you're looking for so we can find the best school for you.
$1,000—$5,000 Session
Summer
Bachelor Degree
2yr/Community College - 2+2 Programs
$20,000—$25,000 Year
Summer
Masters
Bachelor Degree
$5,000—$10,000 Year
2yr/Community College - 2+2 Programs
Summer
English Programs
Start your U.S. adventure with Study in the USA
What's your dream? We can guide, advise, and connect you with your perfect U.S. school. We can also help you with the application process.
Partner Services
Learn About U.S. education financing, housing, and more
Choose an entire apartment, a studio, a shared room, or a private room, with 24x7 assistance from Personal Student Advisors. Book Now!
BECOME SMARTER IN JUST 5 MINUTES. Get the daily email that makes reading the news actually enjoyable. Stay informed and entertained, for free.
Kaplan International Languages is one of the world's largest and most diverse education providers, we've been helping students to achieve outstanding language results for over 80 years. Students can learn English, French, and German.
Testimonials
Study in the USA helped my parents and me get a perspective on what it is like to study in the USA and convinced them to let me take the jump.
Mohamed Adlene Daher Algeria
I applied to UNT (University of North Texas). I got in and I'm set to start my second semester now in January 2019. Thanks for all your help!
Inger Mariama Marong Norway
Study USA helped me a lot. It guided and provided fruitful information time to time. Showing really practical and useful courses including on campus and different types.
Resources
Learn about American culture and education direct from our experts at Study in the USA. Read more