Another Country, Another Experience
By Andreina Di Geronimo
Moving to another country is one of the scariest yet exciting things that someone can experience in life. Moving from a place that you know to a whole new unknown country could make you feel anxious. The moment when you have to say goodbye to your family and friends is sad. However, knowing new cultures and new places is one of the most gratifying experiences that anyone would dream of having.
My experience started when I was about to graduate from college. It was a complicated moment full of emotions. On one hand, I felt joy to finally reach one of my goals after five years. On the other hand, I felt uncertainty and I was wondering: Now what? I had two choices. The first choice was starting practicing dentistry in Venezuela, where I was feeling confident with all my family and friends, but staying in a country where the economy is unstable, and the country is going worse and worse. The other option was to continue my studies in another country. I had so many questions in my mind, but the first one was... Where?
I chose Tampa to study one of the most important languages in the world, English. I chose this city because it was close enough to Miami, where I have family, but it is far enough to be away from people talking in Spanish all the time. If I wanted to learn another language, I had to think, eat, and breathe that language. I found the ELS English program online, so I started the process to be able to go. During the process I was super excited but when the moment of moving arrived, I started feeling nervous. I did not know anyone in Tampa, and it would be the first time living away from my parents.
When I arrived in Tampa, I felt overwhelmed with all the chores I had to do. It is not easy to start living as a grown-up. In less than a month I had to find a place to live, how to get Wi-fi, how to pay for the electric bill, how to do laundry, where to buy food, how to get from home to the school every day. It is even harder when you are in a country that does not speak your same language, and you do not know anyone to ask. It was my first time away from my parents. I was used to having things done for me. It was time to grow up. However, everything was easier than I expected. I found a perfect place downtown, and everything came to place.
With the help of Google, little by little, I made Tampa my home. Everything was fine until I realized how hard English was for me. I am very shy, and I did not want to talk much because I was afraid to make mistakes. Sometimes people could not understand, and I was so embarrassed. Some nights I was feeling homesick, but there was no turning back. It was a matter of time to get used to the language and the country. In the English course, I made friends that were in the same situation as me. We shared tips, and I realized that there was nothing to be afraid of. Every time I talked, people asked me questions and I could open up more. After 5 months I met incredible people, traveled, and discovered new exciting places. I also fell in love with an American.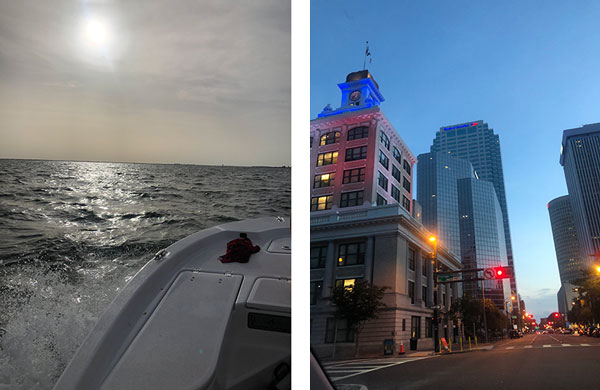 When I look back to all the nights I was afraid to move to another country and all the days I was feeling lonely and homesick, I felt so stupid. If I knew how incredible it is to be alone and discover new places and adventures, I would have enjoyed it since day one. I guess all the process was important to understand and value this great opportunity that I had. Now I am feeling happy, and I do not want to go back. I want to keep discovering this amazing country, studying to be a better person, and grow. Every new experience makes you grow inside. We never stop growing, and we should never stay in the comfort zone because life is not about staying inside and feeling secure. Life is about going outside, learning, and discovering.
---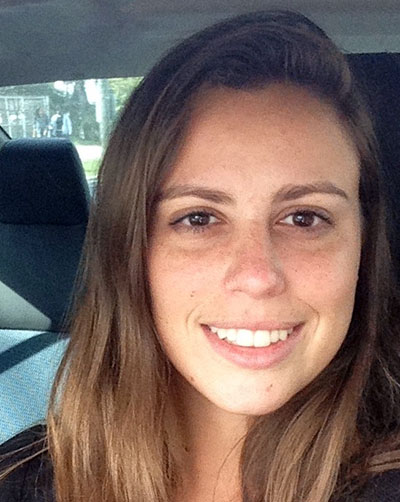 Andreina Di Geronimo from Venezuela is studying pre-courses for the health science program at Hillsborough Community College in Tampa, Florida. Her favorite things to do in Tampa are running the Riverwalk or along Bayshore and going to the beach.

Written by
Andreina Di Geronimo
Get matched to the best program for you
Let us know what you're looking for so we can find the best school for you.
$1,000—$5,000 Quarter
2yr/Community College - 2+2 Programs
Summer
Online
$5,000—$10,000 Session
English Programs
Certificate/Short Term
Online
Start your U.S. adventure with Study in the USA
What's your dream? We can guide, advise, and connect you with your perfect U.S. school. We can also help you with the application process.
Partner Services
Learn About U.S. education financing, housing, and more
STUDENT.com is the world's leading marketplace for international student housing, helping students find their perfect home abroad. We have the widest and most carefully selected range of rooms that were built and are managed specifically for students...
Ready to make your MBA dreams a reality? Register now for a virtual or in-person event with The MBA Tour! Don't miss your chance to speak directly with leading business schools, such as Harvard University, Boston University, Columbia University, UC...
BECOME SMARTER IN JUST 5 MINUTES. Get the daily email that makes reading the news actually enjoyable. Stay informed and entertained, for free.
Testimonials
Study in the USA helped my parents and me get a perspective on what it is like to study in the USA and convinced them to let me take the jump.
Mohamed Adlene Daher Algeria
I used StudyUSA.com to find the various Universities that I choose to apply for Fall 2018. It was quite helpful cause of the easy to use interface and it had all the relevant pieces of information about every Universities/ Institutes.
I applied to UNT (University of North Texas). I got in and I'm set to start my second semester now in January 2019. Thanks for all your help!
Inger Mariama Marong Norway
Resources
Learn about American culture and education direct from our experts at Study in the USA. Read more