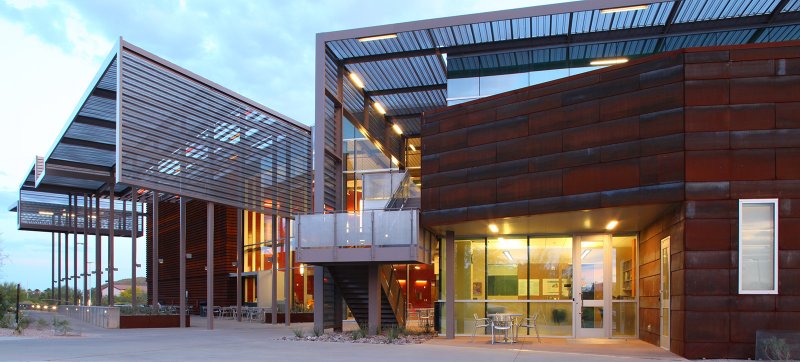 In our effort to bring good content to as many people as possible the text in this blog post has been machine translated so please excuse any mistakes. Thank you!
1. Why did you choose to study in the USA? Why Mesa Community College?
My boyfriend is American and I chose to come here and live with him. We are actually married now. I came to the U.S. on vacation a couple of years ago, where I met James (my husband). We decided to live in Chandler, Arizona where he is from. The main reason I chose Mesa Community College was mainly the low tuition cost, comparing to the tuition of bigger universities that are in the area. Additionally, it is only a 10 min. drive from the place I live.
2. What surprised you about your school?
I was surprised how easy it was to find friends at MCC. The college organizes various events and trips, where I was able to interact with other international students. I was also surprised of how small the class sizes are. On average we are about 20 students per class, which is amazing! It makes the professors very accessible.
3. What surprised you about American culture?
There were many things that seemed odd or just kind of different when I first arrived here. I've always lived in big cities or places where there are people walking on the streets. It's rare seeing people walking here. Then, there are all these drive thru's for everything, even ATM's! I also found it surprising that the TAX is not included in the price when you go shopping. Furthermore, there is almost only automatic cars, which makes driving easier. Oh, and not to forget on turn right on red!
4. What do you wish you'd known to bring with you from home?
I wish I brought my traditional German dress "Dirndl." I also wish I could bring my entire family, but I know that is not realistic.
5. What is 1 piece of advice would you give to international students interested in studying in the USA?
Try to be sure of what you want to study (your major), just to now waste tuition on classes you don't need.
6. What is 1 thing that you did not expect to happen while you were an international student?
I did not expect to get married :D
My name is Giuli, I'm 25 years old. I was born in Argentina, but I lived most of my life in Germany. My father is Argentine, my mother is Brazilian, and I lived in both countries until the age of 10, which is how I learned how to speak Spanish and Portuguese. Later we moved to Germany where I learned German and English. After I graduated high school, I went to London as an Au-Pair, where I was able to practice more English. In 2017 I traveled with my best friend to the U.S. for the first time. Here, I met my current husband James, who came to visit my family after my trip to the U.S. I decided to come and live in the U.S. with James and pursue my dream of studying psychology here. In January 2019 I finally started my Associates's Degree at Mesa Community College and will finish it in December. I am hoping to transfer to a 4-year University next year to finish my Bachelor's Degree.

For more information: Mesa Community College