By Yoshinobu 'Yoshi' Enomoto
I am an international student studying at Chemeketa Community College in Oregon. I am from Tokyo, Japan. I am going to share the way I take a break for my brain and refocus on my school work. These days, I stay home almost all day besides going to the grocery store. This recent custom makes me exhausted and stressed, which is how a lot of people feel, too. I stay inside and study and finish my assignments all day. Actually, what I do now is the same as what I used to do before the pandemic, but I feel more stressed now and cannot concentrate on my academic work even though assignments are the only thing I have to deal with. This recent situation distracts me more than ever. It makes me appreciate normal life, time, and campus life in which I go to school, interact with my friends and co-workers, and spend time with my best friend. These things made me feel much better, and it was easy for me to focus on my work before COVID-19, even though I had a lot of things to deal with. So now, in order to focus on my classwork, taking a break helps me release my stress and makes it easier for me to refocus on my work.
The first way I take a break is by walking around my neighborhood. I usually walk around for 30 minutes. This makes me feel better, keeps me sane, and helps me go back to my assignments after I come back to my house. I also listen to music while walking around. This brings me a fun time and feels relaxing. Another good point about walking around is to get fresh air from outside. This helps me refresh my brain and improve the efficiency of my work as well as improve the quality of my homework. Walking around my neighborhood is very fun and one of my favorite times.
Another way I take a break is to play video games. Playing a game I enjoy makes me relaxed and gives me a fun time. When I struggle with my homework or feel stressed, video games are a very great way to take a break. I usually play Super Smash Bros. Ultimate, which helps me refresh my brain, just like walking around and getting fresh air. This decreases my stress and makes me feel better. Actually, I did not really play video games before the quarantine. Nowadays, though, I bought a new video game on my computer, as well as a Nintendo Switch to have fun during this period. I think video games are one of the great ways to take a break, spend time with your friends remotely, and have fun.
Another way I take a break is by cooking. I live in my apartment alone, so I have to cook for myself. Cooking is sometimes stressful when I feel tired, but during this period, cooking is a good way to take a break. When I feel stressed about studying and having a lot of homework, I cook a meal and eat it. I also try new recipes. This helps me think about different things from my homework. I am willing to cook and eat recently.
These days, I try to come up with better ways to take breaks and do my homework. I think everyone has their own way to take a break and spend time comfortably during this period, but taking a break is really important to help decrease stress during this hard time.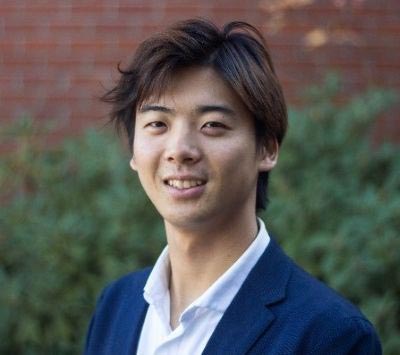 Yoshinobu 'Yoshi' Enomoto of Tokyo, Japan, is majoring in Political Science at Chemeketa Community College in Salem, Oregon.
Written by
Yoshinobu 'Yoshi' Enomoto
Get matched to the best program for you
Let us know what you're looking for so we can find the best school for you.
$15,000—$20,000 Semester
English Programs
Masters
Summer
$15,000—$20,000 Year
Certificate/Short Term
2yr/Community College - 2+2 Programs
English Programs
$10,000 — $15,000 Year
Certificate/Short Term
English Programs
Bachelor Degree
Start your U.S. adventure with Study in the USA
What's your dream? We can guide, advise, and connect you with your perfect U.S. school. We can also help you with the application process.
Partner Services
Learn About U.S. education financing, housing, and more
IELTS is the world's most popular English language proficiency test for higher education and global migration. It is accepted by more than 3,400 institutions in the US. If you want to study in the US, IELTS can help you get there!
Prove your English and achieve your goals with the Michigan English Test – widely recognized and available on your own schedule at a test center or from home.
The JOB+ Career Accelerator gives you the work experience, career coaching and professional network you need to get a great graduate job.
Testimonials
StudyUSA enabled me to create a well thought list of the kind of University I wanted to attend. In doing so, I found out what was most important in making my decision and used it to guide .
When I did manifest my interest in studying in the USA via Study in USA on the website I got help by Anna Castillo from Study in the USA straight away by sending me the details of a couple of schools. I then chose IIC because it is the school that first contacted me and sent me their requirements. Their Academic coordinator who is Adam Jones has been tremendous in helping me get accepted by helping me submit my application, my qualifications and my financial proof. I am more then grateful to be accepted by Intercultural Institute of California and am preparing myself for the visa interview. Fingers crossed my visa will be approved and make my dreams come true. Many thanks to StudyUSA for given me opportunity.
Boubacar Boureima Diaouga Niger
I found out about UM from StudyUSA.com and I did not know that UM gives conditional acceptance until I saw the very informative and organized list provided byStudyUSA.com, thank you for making my dream to study in the USA easier.
Abdulariz Aldhafeeri Kuwait
Resources
Learn about American culture and education direct from our experts at Study in the USA. Read more