By Yoshinobu 'Yoshi' Enomoto
I am an international student from Tokyo, Japan, studying at Chemeketa Community College. I am going to share the way I spend time in my apartment during the current pandemic. I think everybody's life has changed, and is new and difficult, and people are struggling to adjust their lives to survive. Quarantine makes it easier for people to become depressed and stressed physically and emotionally. Since all classes are online, I stay home almost all day every day, aside from going to the grocery store. This is a hard time to spend time comfortably as well as to stay healthy when I need to stay home all day. Then I discovered a few things that help make being at home better.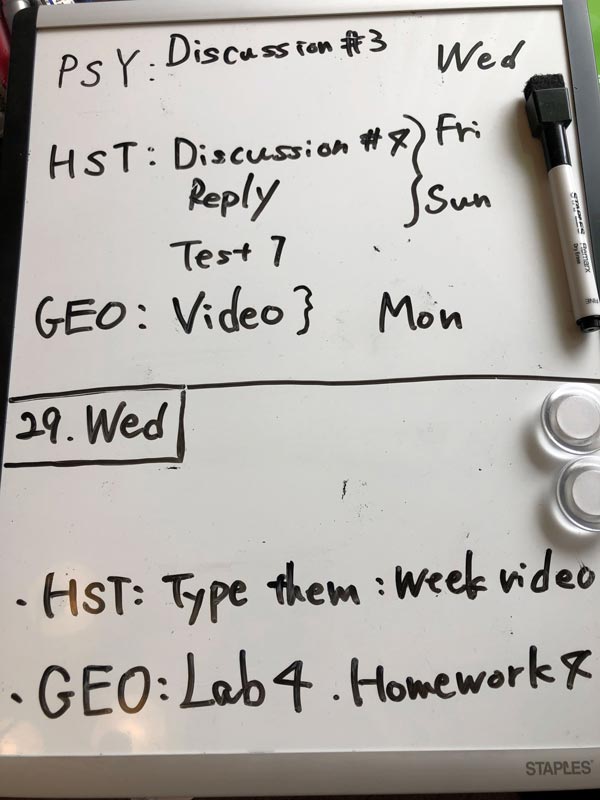 The first thing I try to do is to maintain my daily routine and create a weekly schedule. These have good aspects for my life. I attempt to get up and go to bed at the same time every day, even on weekends. The reason for this is that by getting up and sleeping at the same time, I can maintain my motivation and health as well. I think that a consistent routine every day, especially the time I get up and sleep is very helpful to staying healthy. For me also, if I get up and sleep randomly, I could not motivate myself and make the day productive. I try to maintain my schedule and daily routine every day for my motivation to study and clean my house. Another important thing about scheduling is to remind me of the due dates of every assignment. They have different due dates, and online classes require me to manage and submit all assignments by myself. This is confusing, and late assignments can easily happen without scheduling. Maintaining my routine and weekly scheduling helps me submit on time and catch up with the classes I take. Another thing that makes it easier for me to manage these things is a whiteboard. I write down all of my assignments and their due dates and a list of what to do, such as cleaning, or other important events. This helps me remember what to do and keep my life productive.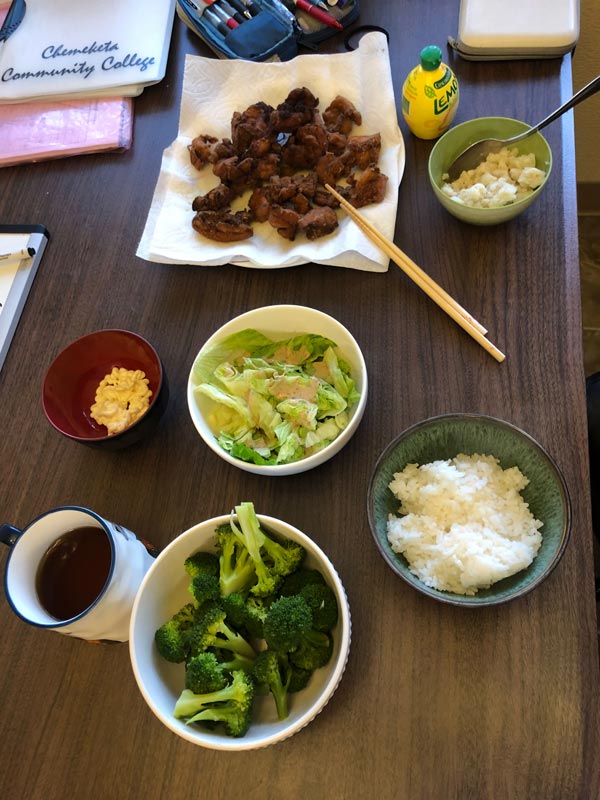 Cooking is also an important practice for me during an outbreak. Cooking has a lot of positive elements in my life. One of the good aspects is to stay healthy. I can consider ingredients and nutrition to make dishes so that I am able to make healthy food. There are still a lot of ingredients at the stores. I can still gather a variety of ingredients to cook. Another thing I notice is cooking is fun. Sometimes staying at home makes me bored and lazy. I stay home almost all day and study, which makes me stressed. So, cooking is a very good hobby and refreshes my brain for this period. I think cooking brings a positive influence on my life and makes it better.
I think everybody has different ways to spend time, maintain their motivation, stay healthy, and adjust to these dramatic changes during this period. I think it might be particularly difficult for international students to get over this situation and adjust to it. I really hope they overcome their difficulties and adjust to new lives.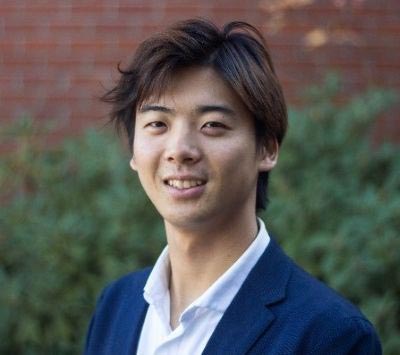 Yoshinobu 'Yoshi' Enomoto of Tokyo, Japan, is majoring in Political Science at Chemeketa Community College in Salem, Oregon.
Written by
Yoshinobu 'Yoshi' Enomoto
Get matched to the best program for you
Let us know what you're looking for so we can find the best school for you.
$10,000 — $15,000 Year
Bachelor Degree
Undergraduate
Certificate/Short Term
$5,000—$10,000 Semester
Undergraduate
Bachelor Degree
2yr/Community College - 2+2 Programs
$1,000—$5,000 Quarter
2yr/Community College - 2+2 Programs
Online
Secondary/Boarding
Start your U.S. adventure with Study in the USA
What's your dream? We can guide, advise, and connect you with your perfect U.S. school. We can also help you with the application process.
Partner Services
Learn About U.S. education financing, housing, and more
BetterHelp is the world's largest therapy service, and it's 100% online. You get the same professionalism and quality you expect from in-office therapy, but with access to a huge network of therapists, more scheduling flexibility, and at a more affor...
Summer plans suspended because of COVID-19? The deadline's approaching for TheInternGroup's virtual/remote global internship program. Gain professional experience, grow your network and make your resume shine from wherever you are this summer.
MPOWER Financing is the top-rated lender offering international student loans without cosigners, collateral, or credit history for global citizens, PLUS international student scholarships & career coaching! Fully online application, 96% customer...
Resources
Learn about American culture and education direct from our experts at Study in the USA. Read more