The Bright Side of Self-Isolation
By Miguel Angel Cornelio Martínez
It is truly sad to think about the health situation we are currently facing. Without any doubt, this pandemic has given us plenty of low blows in every aspect of our lives, leaving many family members with just memories from their loved ones, students all over the world quarantined in foreign countries, and thousands of people unemployed. But not everything is lost, there is some positivity that these difficult times have given us, and I personally have grown as a human being. I often hear, either directly or indirectly, many complaints from people that surround me about the pandemic; however, I do believe that the coronavirus disease is kind of a signal that we received in order to value much more what we have and with whom we share it. Before the worldwide health situation became more and more serious, I was able to go back to my hometown for spring break. My plans were to be out of the United States just for one week, but then the news started to get worse every day, so I decided to cancel my flight and stay with my family for a couple of weeks more. Now, it has been 49 days since I have been spending quality time with my family, and I have enjoyed it as I never imagined.
I need to admit that I'm grateful to be back home for this long because it was hard for me to get used to living alone ever since I moved to the U.S. for good. Due to the virus spread threat, my family and I needed to leave Queretaro, my hometown, and we fled to an out-of-state house we have, where the virus is much less known and dangerous. Here I have spent quality time with my parents, my brother, my grandparents, and some cousins. All together we play outdoor activities like soccer, basketball, or tennis, also we ride our horses and ATV's for hours, we watch movies, play board games, and have nice talks about everything. Sometimes I think in the hypothetical situation of what if I had stayed in Austin, completely alone and with no one to interact with, not even my friends, I would become nuts; after thinking about it for a couple of minutes, I answer myself that I was lucky enough to come back to Mexico right in time. Moreover, with plenty of free time throughout my days, I have started new habits in my daily life. Now, I read more, I practice and explore new sports, and I have much more time to plan my blog posts, which I always enjoy writing. In addition, lately I have helped my parents to make our house look prettier. We have made some new arrangements like changing furniture and hanging pictures, disposing of things we do not use anymore and that occupy a lot of space, and I often help my dad to fix any type of issues that the house might have, like water leaks, plumbing issues, and re-decorations.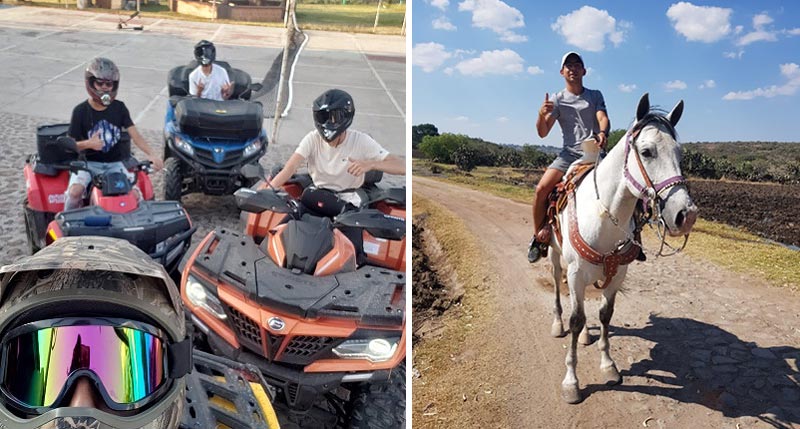 I think that being self-isolated throughout these days has given me enough time to have little chats with myself. I believe that dedicating at least a couple of minutes in a day to yourself is extremely beneficial and healthy. I personally have thought about plenty of matters that are happening in my life right now, like the status of my college applications, things that I have done wrong and how to fix them, and figure out how to be a better person each day. Furthermore, as we all are aware, making future plans and setting new goals are important matters to think about in our free time; now is the time to think about those future decisions. During the last few weeks, I have seen this pandemic in a positive way, in which I can take advantage of my time and think about my future; I constantly ask myself how to be a better man by the time this situation gets better and I have come to the conclusion that having new goals and dreams to pursue might be the answer.
Nowadays, we need to be stronger than ever, we need to work as a united humanity to combat the COVID-19, and we need to think about this situation as something we can learn from. I have spent quality time with my loved ones, made new habits, learned new things, and dedicated time to myself. Those are the positive things the COVID-19 pandemic has given me, now what about you? Which is the bright side of being self-isolated for you?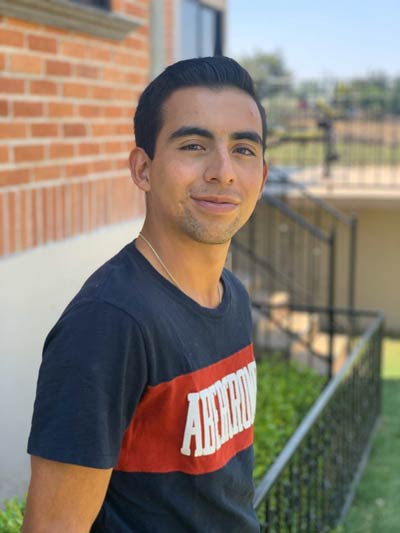 Miguel Angel Cornelio Martínez from Mexico City, Mexico, is studying an intensive English language program at The University of Texas at Austin. Prior to the pandemic, he resided in the United States for seven months and is planning to start his college studies in August 2020.
Written by
Miguel Angel Cornelio Martínez
Get matched to the best program for you
Let us know what you're looking for so we can find the best school for you.
$5,000—$10,000 Semester
Bachelor Degree
Certificate/Short Term
2yr/Community College - 2+2 Programs
$10,000 — $15,000 Year
2yr/Community College - 2+2 Programs
Certificate/Short Term
Undergraduate
$5,000—$10,000 Year
2yr/Community College - 2+2 Programs
Undergraduate
English Programs
Start your U.S. adventure with Study in the USA
What's your dream? We can guide, advise, and connect you with your perfect U.S. school. We can also help you with the application process.
Partner Services
Learn About U.S. education financing, housing, and more
Choose an entire apartment, a studio, a shared room, or a private room, with 24x7 assistance from Personal Student Advisors. Book Now!
Follow your dreams with the TOEFL iBT® test, which has helped millions of students study abroad.
International STUDENT & SCHOLAR Health Insurance provides important protection against unexpected medical expenses for Accidents, Illnesses and Medical Evacuation while Studying or Traveling Abroad. Protect yourself and Study Safely, with a Stud...
Resources
Learn about American culture and education direct from our experts at Study in the USA. Read more