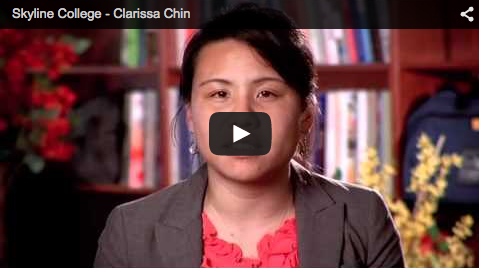 In our effort to bring good content to as many people as possible the text in this blog post has been machine translated so please excuse any mistakes. Thank you!
Quote from the video:
"One thing that really stood out at community college was the teachers, because they really care about your studies… and they'll help you in any way they can." One way Clarissa's instructors were able to help was by writing
letters of recommendation
when Clarissa was applying for
scholarships
.
Another benefit of attending community college before transferring to a university - as a Skyline College student, Clarissa was able to participate in an internship at
NASA
!
Watch the video
to learn more about Ms. Chins experiences.