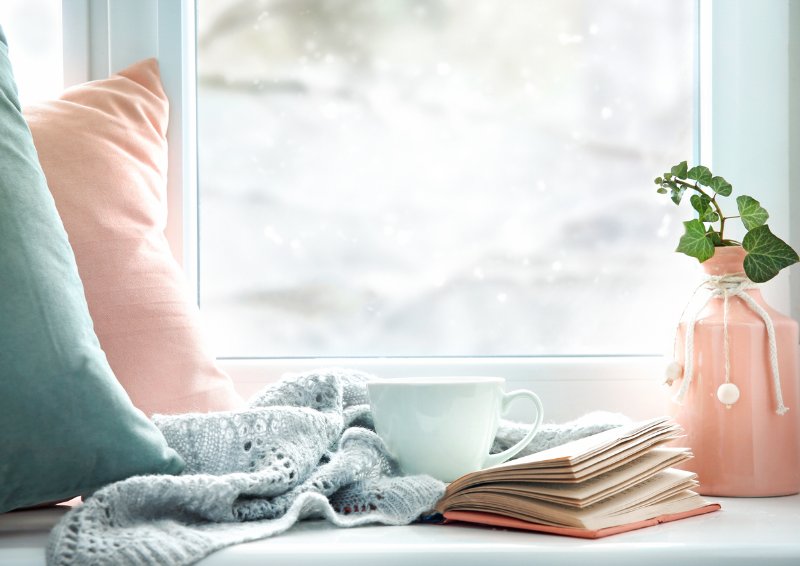 In our effort to bring good content to as many people as possible the text in this blog post has been machine translated so please excuse any mistakes. Thank you!
Picture this: you are walking down your street on a sunny afternoon. Suddenly, in the distance, something catches your eye. As you make your way closer, you realize that this thing is at your doorstep. As you draw forward, block after block, you realize the thing you're looking at is a shiny, glistening laptop. Attached to the laptop is a girl typing furiously -— someone you've never seen before. You stop to ask, "Who are you?" And, as a chill runs down your spine, she responds: "I'm Vicky." You gulp as she says, "I'm the new kid on the blog."
In case you couldn't tell, there's a new kid on the block (or rather, blog)! What's her deal? What's my deal?? Well, sit back, squint at your screen, and enjoy this first entry full of nonsense (and make no mistake – this is ALL nonsense) which hopefully answers that very question!
For as long as I can remember, I have had a passion for literature. I remember the exact moment I fell in love with the English language: I was six, and my mother returned from work with a small children's book. She said, "Read at least four pages a day," aiming for me to finish the book in a week. Instead, I finished it in three days! Memories of what the book was about are long forgotten but the feeling — the rush — that lasted until I flipped the last pages of that book have stayed with me ever since. With this, I went through elementary, middle, and high school knowing that reading and writing about literature I loved was what I wanted to do for a living — maybe because for me it was living itself.
A big part of cementing this ambition was when I co-authored a novel adaptation of a local movie, The Kid from the Big Apple when I was fifteen years old. Weeks of perfecting my application for the writers' search conducted by the movie's director paid off as I got the position! What followed was months of watching this movie, reviewing the script, expanding 30 seconds of dialogue into six pages of exposition. My fingers were glued to my keyboard, my eyes were glued to my screen, and my heart was glued to this vision of my future — one that allowed me to weave together stories for a career. All I had to do was finish high school, graduate from a fantastic school in the U.S., move to New York, and work at a publishing house! I'd revive print fiction and keep the magic of words alive! At least, that was the plan.
The path that lit up so clearly in my head started to dim ever so slightly when I realized I was faced with my biggest challenge yet: Somehow, I had to get halfway across the globe from Kuala Lumpur, Malaysia (my home country) to the famed United States of America. I finally decided on Santa Rosa as my starting point, and the moment I confirmed this, I started packing my bags.
I left behind my home, my family, and my roots. Deciding to chase my dream was a decision easy to make, but it soon proved difficult to follow through because of all I was leaving behind. I was here alone, with the only life I've ever known on a different continent. I will never forget the emotional struggle of feeling so alone in my first semester here — I'm still riding those highs and lows, even in my last semester here! Through my emotional waxes and wanes, I discovered that my vision and my direction for my career started to get blurry — fogged up. Nothing seemed to make me happy anymore. Was my major, one I chose so early that it defined me as a person, really my passion?
I'm going to be honest, there were some really somber days. I'm talking real Emily Dickinson mortality vibes. Homesickness, loneliness, and academic demotivation was the worst possible cocktail (uh, mocktail). What finally pulled me out of my funk was — not to sound like a total nerd here — my classes. I wish I was kidding! The ever-inspiring, life-changing phenomenon that enabled me to regain my motivation were my classes. Levelling up from the limited number of English classes offered in my high school, I started to attend SRJC and was blown away by the number of literature classes offered here for the English major. I was struggling to fit all the classes I wanted to take in two years!
With my classes, I was given the opportunity to read and examine countless classic works in literature, studying poems and stories written by my heroes: Geoffrey Chaucer, Mary Shelley, and William Shakespeare. Not only that, my classes opened up an avenue full of brilliant professors who not only inspire my passion in everything I'm reading everyday but also inspire me in wanting to do what they do. These classes reminded me why my heart connects with literature as I sat each day at the desk hungry for more. In these classes, everything truly started to make sense again. As I lit up discussing these beautiful pieces of art with my teachers and peers, I wondered: How could I be doing anything else?
That said, it seems like sweet serendipity that I ended up being one of StudyUSA's student bloggers, tasked with reading and writing for a job! (Okay, not sweet serendipity. More like sweet my-boss-decided-that-it-was-part-of my-job-as-a-student-employee. See? Doesn't roll off the tongue as well). You read that right — along with trying to finish my courses at the JC ASAP (which meant packing 15 units each semester), trying to maintain a 4.0 CGPA, a social life, and a long-distance relationship with my family who are 15 hours ahead in their time zone, I decided that a JOB was what I really needed.
Jokes aside, my experience as a student assistant at SRJC's International Student Office has been eye-opening and fulfilling. My job is to run our International Student Program's social media accounts, design our monthly newsletters, coordinate international student buddy programs, and so much more. All this allowed me to connect with the international community on campus and to stay on top of my campus deadlines and resources, and now, it allows me to hone my writing skills. But, of course, how could I complain? This job led me to you guys!
Hopefully, with trying to keep up with school and office changes due to COVID-19, you'll hear more from me soon. I'll be screaming (or rather, aggressively typing) into the void about my personal experiences with mental health as an international student, navigating American friendships, dealing with a long-distance family, surviving on the American food palette, establishing my own identity in a foreign place, and many more relevant issues to come. Be sure to stay safe and socially distanced during these troubling times! Sending love and virtual hugs to everyone out there.
---
Vicky Chong, from Malaysia, is in the International Student Program at Santa Rosa Junior College, Santa Rosa, California.