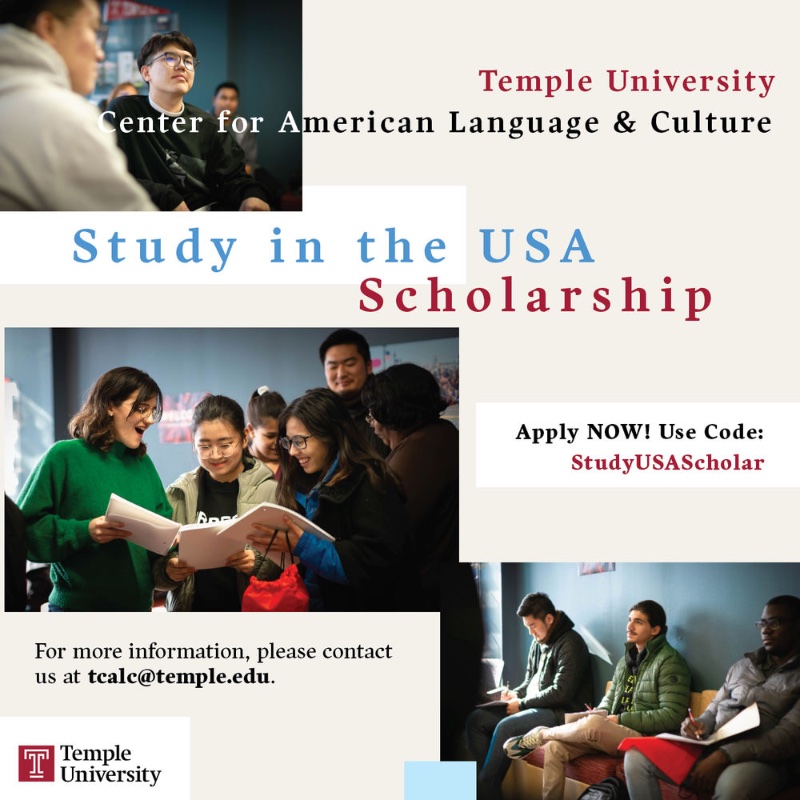 In our effort to bring good content to as many people as possible the text in this blog post has been machine translated so please excuse any mistakes. Thank you!
Temple University Center for American Language & Culture is now offering scholarships. Enroll in one of our programs TODAY (use code: StudyUSAScholar) to receive a scholarship worth 20% of your tuition costs. Don't miss this opportunity to improve your English and learn about American culture in the birthplace of the United States!
For more information, please contact us at tcalc@temple.edu.