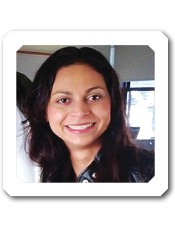 In our effort to bring good content to as many people as possible the text in this blog post has been machine translated so please excuse any mistakes. Thank you!
Why did you decide to enter a U.S. summer intensive English program?
English is one of the most spoken languages around the world. I will apply to a university in the United States so I came to Pace University to improve my English before I start the application process.
How did you choose your summer English program?
Pace University has a good environment, good energy. Even though you are not an undergrad or grad student you feel part of the Pace University "family."
I chose New York because it is the most convenient city in the USA. You don't need to drive and there's lots of shopping.
I didn't speak much English when I arrived but I speak Spanish, as well as Portuguese. I felt like if I had a problem that at least I could communicate in Spanish. New Yorkers are very friendly and extremely helpful.
What did you like best?
The professors are the best aspect of studying at Pace.
What did you miss most?
I missed my family and typical food from Brazil.
How did you handle:
... language differences?
When I first arrived, I used Google Translate when I didn't understand English but after studying at Pace ELI, I feel more confident speaking English.
... finances?
I live with family and so all of my living and tuition expenses are paid.
... adjusting to a different educational system?
The educational system is very similar to Brazil. Teachers have high expectations for students and don't allow cheating. Students are expected to participate in class.
The big adjustment was being on time for class. Professors seriously care about this. They also expect students to do their homework properly and complete it on time.
How did your English improve?
I don't struggle to think of vocabulary anymore. The words I learned in class come naturally to me. They are part of my English knowledge now. Six months ago I understood about 30 percent of the slang I heard in movies and music, but now I understand 70-80 percent.
Yes, I studied hard but I give a lot of credit to the professors. They force you to learn. It's tough but definitely worth the suffering.
What were your activities?
Pace ELI offers many volunteer opportunities. I participated in a park cleanup and skateboard lessons with U.S. high school [secondary school] students, meal preparation for people living with terminal illnesses, a high school building cleanup (gardening, painting, cleaning), and serving meals to blind and visually impaired senior citizens. I love participating in them because I feel useful.
How relevant was your U.S. summer English program to your personal goals and to the needs of your country?
My career goal is to start my own business involving IT [Information Technology]. The Summer English Program is very relevant to my personal goals because I've improved my English enough to study Business and Computer Science in the USA. Brazilian business people who can communicate in English will help Brazil make more international business.
What is your advice to other students?
I would say do your best in school. Do your homework as well. Then, practice by listening to your favorite singer in English, reading the newspaper and speaking with natives.