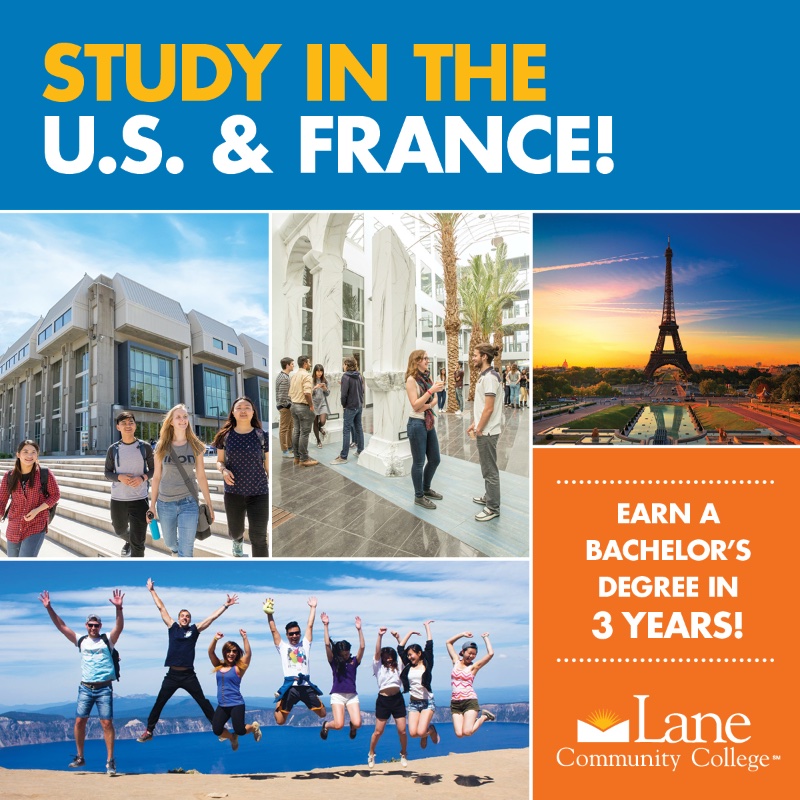 In our effort to bring good content to as many people as possible the text in this blog post has been machine translated so please excuse any mistakes. Thank you!
Study Abroad is an exciting way to expand your academic, social, and cultural horizons! Lane is committed to finding affordable study abroad options for students. Study Business in the U.S. AND France! Earn your Bachelor's Degree in 3 years.
Lane Community College and Rennes School of Business are offering an exciting 2+1 business degree program. Through this program, you can study in the U.S. and France to earn your Associate's degree and International Bachelor's degree in just three years! Continue for one additional year to receive your Master's degree. By comparison, earning both your Bachelor's and Master's in the U.S. typically requires six or more years to complete.
To learn more: Lane Community College