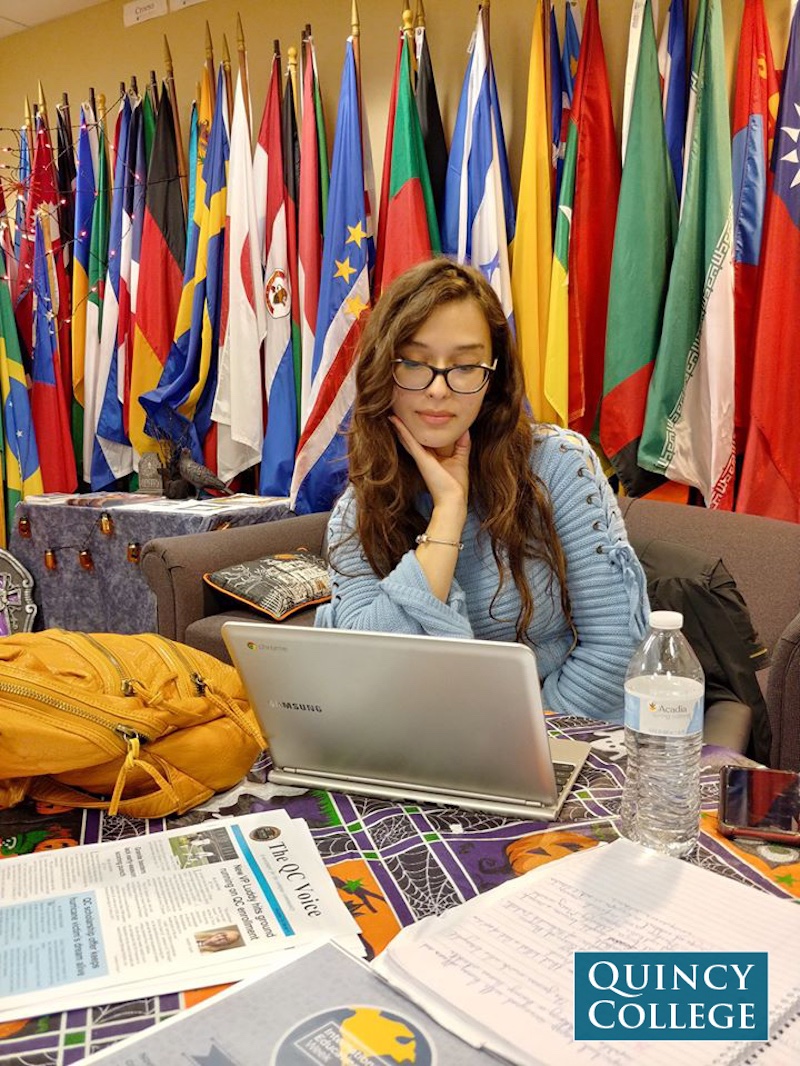 In our effort to bring good content to as many people as possible the text in this blog post has been machine translated so please excuse any mistakes. Thank you!
Quincy College is about ten minutes away from downtown Boston, a premier American city. When you apply to Quincy College you will find a warm and welcoming community, excellent teachers, affordable tuition, and many support services such as free tutoring, counseling, and academic advising. They are now accepting applications for new and transfer students. Quincy College celebrates their current and past international students, as well as what brought these students to Study in the USA.

Meet Sara, a current Psychology major at Quincy College. She choose to attend college in the United States in order to gain better opportunities for herself.

"I liked the idea of moving somewhere where diversity plays a big part in the country and I was ready for new experiences. I chose to study in the U.S because I knew that I wanted to challenge myself and with the great opportunities U.S has to offer I had to be a part of the adventure."

For more information: Quincy College