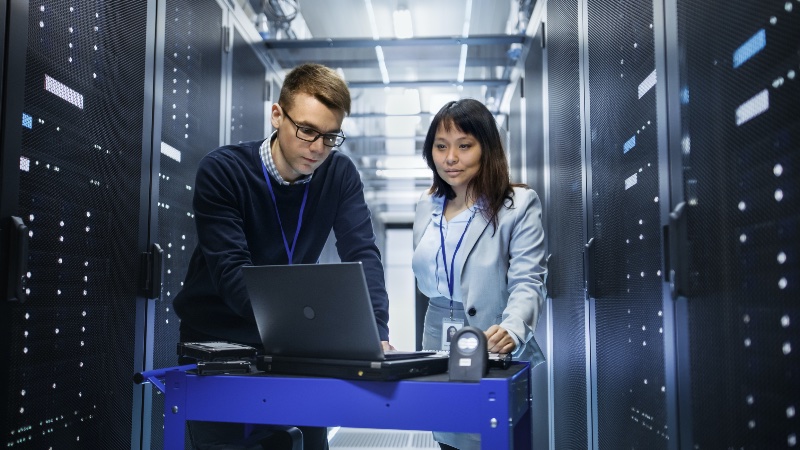 In our effort to bring good content to as many people as possible the text in this blog post has been machine translated so please excuse any mistakes. Thank you!
The cybersecurity industry is booming right now, creating immense job opportunities. The requirements of the industry are fast outpacing IT positions too. CyberSeek found that 82% of all job posting demands a degree. This raises the alarm on the fact that job security is not only based on experience but is backed by a degree too.
The importance of a degree certification in your career
Yes, education is significant. The more you have, the better you perform. According to Cybersecurity Ventures, the demand for cybersecurity professionals is expected to reach three and a half million globally by 2021. If you are a cybersecurity degree holder, then you are eligible to apply for these jobs globally.
Another report showed that 9 out of 10 new job opportunities are going to college degree holders, and a three-month average shows that 91% of the net increase in jobs are held by those with a college degree.
The recent trend of offering credentials with a degree
On one side, where certification gives expert knowledge, a degree program will help you with in-depth learning. By attaining credentials, you can improve your job prospects, whereas a degree helps you retain and grow in your job.
Therefore, few universities offer the opportunity to attain both a degree and credentials. This allows students to acquire both knowledge and skills simultaneously and get job-ready before completing their degree. Online degree programs with certifications embedded enable students to pursue higher education and industry-recognized credentials while working.
A survey on students pursuing a degree program revealed that a degree backed by credentials would help the student realize and achieve career goals.
Finding a cybersecurity degree with credentials embedded is a difficult task, and that is what makes EC-Council University popular among students and recruiters.
Pursue a degree with credentials embedded
EC-Council University brings degree programs with industry-recognized credentials embedded in them. This means that while pursuing a degree, students can also attain up to four credentials.
EC-Council University has superior educational programs that will equip cybersecurity graduates with the knowledge to assess cyber threats and the skill to combat them successfully. The university offers degree programs at undergraduate and graduate levels, namely, Bachelor of Science in Cyber Security (BSCS) and Master of Science in Cyber Security (MSCS). Both programs offer industry-recognized EC-Council credentials to enable students to obtain skills in the domain of their choice. The bachelor program comes with three certifications, whereas the master program certifications differ based on the specialization you pursue.
EC-Council University is accredited by the Distance Education Accrediting Commission (DEAC), which is a recognized accrediting agency by the U.S. Department of Education and is also an acknowledged member of the Council for Higher Education Accreditation (CHEA). The faculty members are industry practitioners who guide them at different levels of your career. The university also gives the facility to access iLabs so that the students can real-time exposure.
For more information: EC-Council University