Achieve your Dreams at Arkansas State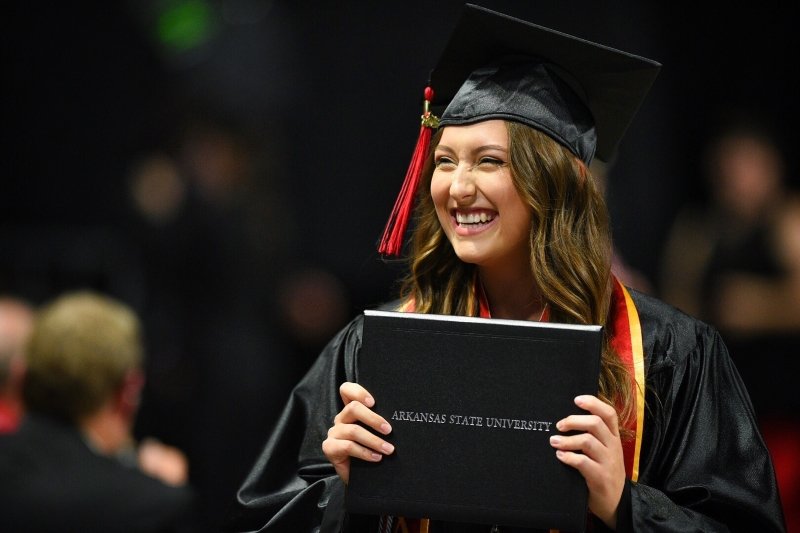 Founded as the First District Agricultural School in 1909, Arkansas State University – or "A-State" – is located atop Crowley's Ridge in Jonesboro, Arkansas. The university is currently home to 14,000+ students with 26 percent of its population being international students. If you're looking for a personalized experience in the classroom with a 17:1 student to faculty ratio, consider making A-State home for your university journey in the United States.
Get your Degree:
A-State offers degree programs in 160 undergraduate and graduate fields delivered by six different colleges. The university has more than 450 full-time faculty members who bring outstanding credentials to the table and are dedicated to providing excellent learning opportunities in a supportive environment.
Lead the Charge:
Make your university experience one that's rewarding and helps you build lasting connections. The A-State Leadership Center offers a variety of programs and services devoted to building leaders through community service. Campus involvement opportunities include Student Government Association, Student Activities Board, Volunteer A-State, Greek Life and other various student organizations. Each week, a diverse range of exciting events are held for the campus community that encourage students to get involved at A-State.
Go Out and About:
Looking to take a break from hitting the books? Every other Wednesday night, A-State's international student services provides transportation for students from campus to the bowling alley. Every other Saturday night, international student services offers transportation to the movie theater. These activities will give you the opportunity to get a breather from your busy schedule and have a fun night out with friends.
Expand your Horizons:
The ASU Museum is the perfect spot for a quick trip to see a certain exhibit, or to spend several hours checking out the various exhibits and activities available. You might want to put your creativity and inventiveness to use at the Tinkering Studio. The ASU Museum also offers exhibits connected to university curriculum, audio podcasts, hands-on gallery activities that bolster STEM-learning, tours, and suitcase exhibits – all for free!
Get Sporty:
A member of the Sun Belt Conference, A-State participates in 16 NCAA Division 1A sports. Sporting events are a great place for you to come together with fellow students and cheer on the Red Wolves! During football season, more than 25,000 students and fans pack Centennial Bank Stadium to watch the team take on rivals such as University of Arkansas at Little Rock, University of Louisiana-Monroe and University of Louisiana-Lafayette.
You also have the opportunity to participate in sports and recreational activities at the Red W.O.L.F. Center. Opened in 2010, the fitness facility includes an indoor track, three basketball courts, a MAC gym for soccer, a rock climbing wall, a dance studio, free weight and cardiovascular areas, a spin studio and assessment rooms. You can also get involved in programs such as group fitness classes, fitness challenges, intramural sports and club sports.
Finding a Home:
When searching for a place to live, many students who are looking to be off-campus rely on ApartmentSearch.com. The website allows students to search for an apartment based on distance from campus, while also showing the cost of living, local restaurants, the length of your commute and more. If your apartment is unfurnished, furniture rental is an economical and convenient way to furnish your home. CORT, the leading provider of furniture rental in the U.S., furnishes thousands of student apartments with everything from beds and sofas to housewares and electronics – all with affordable rental package options.
If you are looking for a university that is devoted to diversity and forges a close-knit community for students, A-State might be just the place for you. Learn more about Arkansas StateUniversity by visiting their website.
Rob Johnson is an experienced international traveler and Director of Higher Education Sales at CORT Furniture Rental, where he works directly with students and higher education institutions.