Video: Recent Graduate of College of San Mateo, Huilin Chen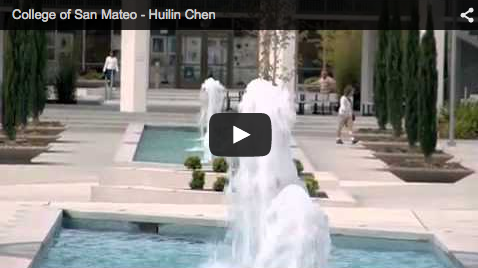 International student Huilin Chen attended College of San Mateo for two years after arriving in the United States. She then transferred to the University of California at Davis where she obtained a bachelor of science in applied mathematics and a bachelor of arts in economics. She is currently enrolled in a graduate studies program at the University of California at Santa Cruz, where she is studying statistics and applied mathematics.




Quotes from the video:
"A family member recommended for me to apply to a
community college
. Foreign students coming right out of high school who need guidance will be able to get help – from the staff and faculty members – with the transition. CSM [College of San Mateo] has small classes, hence students get to have more one-on-one time and interaction time with professors and classmates. CSM was like a second home to me."
"The quality of education I received (at College of San Mateo) is at the same level as you would during the first two years at a university."
-Huilin Chen, College of San Mateo alumna
Watch the video
for more information and for Huilin Chen's suggestions for incoming students.