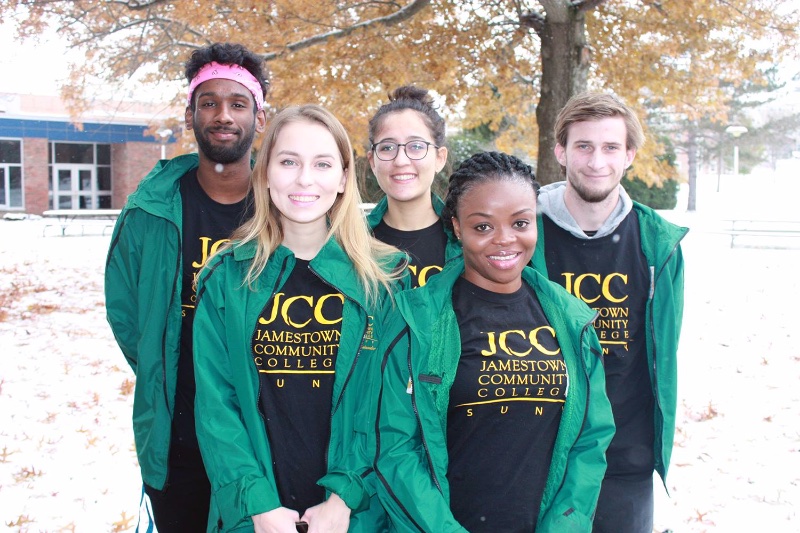 In our effort to bring good content to as many people as possible the text in this blog post has been machine translated so please excuse any mistakes. Thank you!
Significant scholarships are still available for international students enrolling at Jamestown Community College – State University of New York for the 2019-20 academic year. Located in Western New York, SUNY JCC offers all international students who live on campus a tuition scholarship of $630 per year and a housing scholarship of $4,490 per year. According to Jennifer Apthorpe, the college's global learning coordinator, once scholarships are applied, the total cost of attending SUNY JCC for a full year is under $16,000.
"We recognize that many international students have significant financial need and have created scholarships that make SUNY JCC one of the best higher education values in the U.S.," Ms. Apthorpe said. "Combined with our strong academic reputation, small class sizes, and safe, supportive environment, this is a tremendous college for students to begin their U.S. studies. We also offer English language studies for students for whom English is not a first language."
Dan Mattock of Perth, Australia, who has just completed his freshman year as a business administration major at SUNY JCC, is among the international scholarship recipients. "Over a two-year period, SUNY JCC's scholarships make a really big difference," he said. Dan also cited the benefits of living on campus at SUNY JCC, saying, "When you're on campus all day, every day, it's easier to build relationships with faculty, staff, and other students."
The college's residence halls offer suite-style accommodations that include private bedrooms along with shared kitchens and living spaces. All residence hall students receive five-meal per week dining plans with the option to add additional meals. The college offers a variety of activities including athletics, clubs, and visual and performing arts.
For more information: Jamestown Community College SUNY