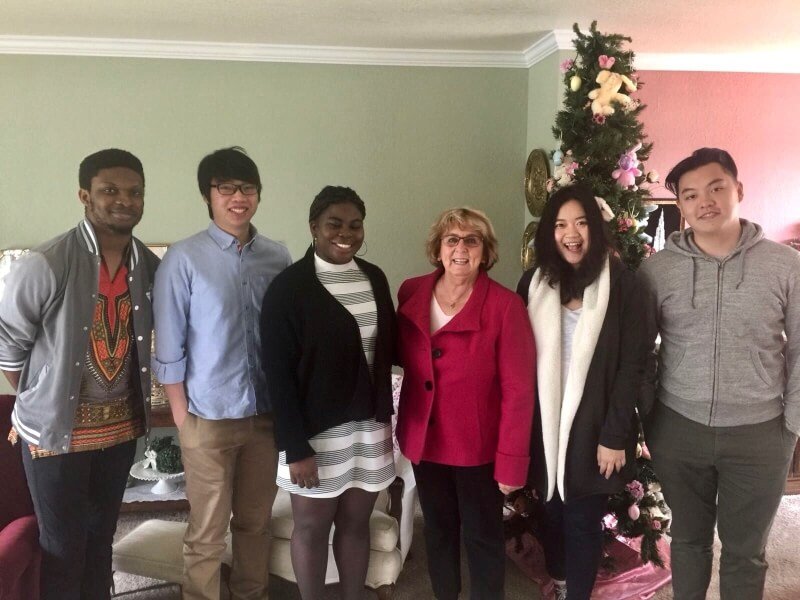 In our effort to bring good content to as many people as possible the text in this blog post has been machine translated so please excuse any mistakes. Thank you!
Family is only one word, but more than one definition that can explain it as well as what we feel about family. For me, an international student, being in a foreign country all alone can cause me to feel homesick and lonely sometimes. However, I am very grateful that I have a host-family here in the US, the Christophersons.
The Christophersons are undoubtedly the most admirable host-family I will ever live with. My host mom, Ms. Mary, is the kindest and most thoughtful person. She is so encouraging to all of her students during their time at Centralia College. I am pretty sure she loves all of her students equally and pays attention to all of us. Although she already has three sons, she still does a lot for her students that she does not have to do; such as cleaning our rooms. I know some other international students who stayed at the Christophersons' in the past and said staying at the Christophersons' was one of the luckiest experiences of their lives. Not because it saved them money, but because they were felt like they belonged and learned an extraordinary amount about US culture with the Christophersons'.
To me, Mary is a sweet lady. A funny thing about Mary is that she cares about eating dinner with all of her students, but usually, the students do not come for dinner. Even though she is quite sad about her students eating at different times, she still tries to make the best dinner every day for all of us. Also, my host dad- Lionel- is also a lovely person. He is always working, working, working on his house to keep it nice for Mary. Sometimes, I am very curious about whether he feels tired or hungry. I am still questioning this after I have been living in his house for two years!
Time goes by fast. I will be leaving the Christophersons in a few months. Right now, during this last quarter at Centralia College, I am trying to spend as much time as possible with them and seize the moments while I am still living in their house. I am proud of being one of their students, and it is the greatest gift that I have had in the US. Indeed, I believe all of us who have stayed with the Christophersons understand that family is not only built by blood; it also can be built by many little tiny moments shared together.
Maggie Long is majoring in media at Centralia College in Centralia, Washington.