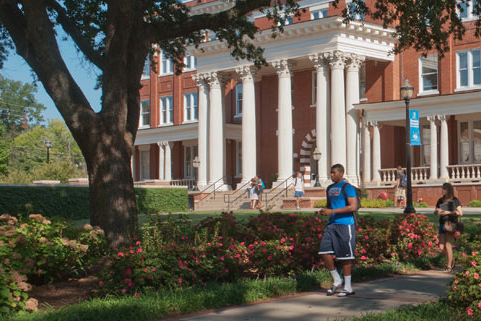 In our effort to bring good content to as many people as possible the text in this blog post has been machine translated so please excuse any mistakes. Thank you!
Georgia College offers Graduate Financial Aid to International Students -
From Georgia College:
International Graduate Assistantships (IGA)
Our international graduate assistantships offer a tuition waiver of approximately $13,000 USD/yr in exchange for 10 hours of work per week.  The application for the assistantship can be found on the last page of the international graduate application for admission (see link below.) These assistantships waive the out-of-state fees, and are awarded to new incoming students on the basis of demonstrated academic ability, evidence of extracurricular involvement and financial need. International Graduate Assistants are required to work 10 hours per week while school is in session. To be considered for the IGA, applicants must have on file a completed application for admission and completed IGA application by the stated deadline. Applications for the International Graduate Assistantship are included in the 
International Student Graduate Application for Admission form
.
More information on Georgia College