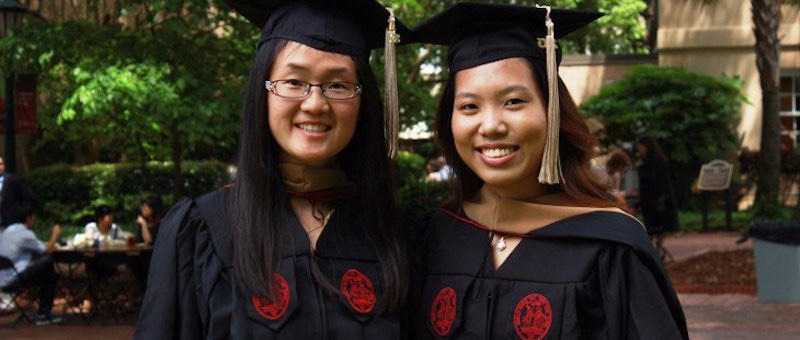 In our effort to bring good content to as many people as possible the text in this blog post has been machine translated so please excuse any mistakes. Thank you!
Founded in 1801, the University of South Carolina (USC) is well-known for its beautiful campus located in the state capital of Columbia, South Carolina. Home to more than 34,000 students, of which, 1,800 are international students. With a university-wide focus on research and dedicated professors committed to student success, the University of South Carolina could be the right fit for your undergraduate experience.
Call Columbia Home: Downtown Columbia offers arts and culture, delicious restaurants and outdoor activities for students to enjoy. From marathons and literary festivals to international festivals and city- wide holiday celebrations, Columbia is always buzzing with excitement and amusements accessible for USC students.
Get Involved: There is always something new for University of South Carolina students to try. With more than 400 clubs and organizations, students can participate in clubs that focus on their passions. The university offers religious organizations, special interest clubs, professional development organizations, as well as an active student government association.
Earn Your Degree: Offering more than 80 undergraduate majors for students to choose from, the University of South Carolina gives every student the opportunity to gain an education that will prepare them for their future career. The university boasts the best undergraduate international business program in the country. USC was also named "Best International Experience" by Financial Times.
International Student Services (ISS) is committed to making the University of South Carolina campus and the Columbia community a place students can call home. Its staff are available as a resource before you ever step foot on campus, providing advice, a 'before you go' checklist and helping with visas. The ISS can answer any question an international student may have about campus life, classes and serve as a guide for personal challenges. The university offers a cultural acclimation program called Buddies Beyond Borders, which pairs international students with current USC students to help them get used to life at the university. Its website also offers many resources online that students can access before they begin their academic journey.

Cheer on the Gamecocks: With 19 teams competing at the highest level of collegiate sports, the University of South Carolina has more than 200 sporting events for students to attend throughout the year. The university is very proud of its sports teams and traditions, and at each home football game, more than 54,000 USC fans cheer on their team, called the Gamecocks.
University of South Carolina students who would rather be a part of the game can get involved in more than 60 club sports teams, or the more relaxed intramural sports leagues offered by the university. With more than 30 activities to participate in throughout the year, South Carolina students represent their school while they play soccer, basketball, volleyball and many other sports. Campus Recreation also offers state of the art fitness facilities, outdoor activities and group workout classes to meet each student's fitness needs.
Finding a Home: Home of the state capital and one of the largest cities in South Carolina, Columbia has an upbeat and engaging city atmosphere. University of South Carolina students are not required to live on campus after their first year, meaning international students have the option to search throughout the city to find the apartment that will be right for their lifestyle and budget. If your apartment is unfurnished, furniture rental is an economical and convenient way to furnish your home. CORT, the leading provider of furniture rental in the U.S., furnishes thousands of student apartments with everything from beds and sofas to housewares and electronics – all with affordable rental package options.
Choose the University of South Carolina to provide an engaging international education and student experience. Explore the university's website to learn more about their programs and how they might fit with your interests.

Rob Johnson is an experienced international traveler and Director of Higher Education Sales at Furniture Rental CORT, where he works directly with students and higher education institutions.