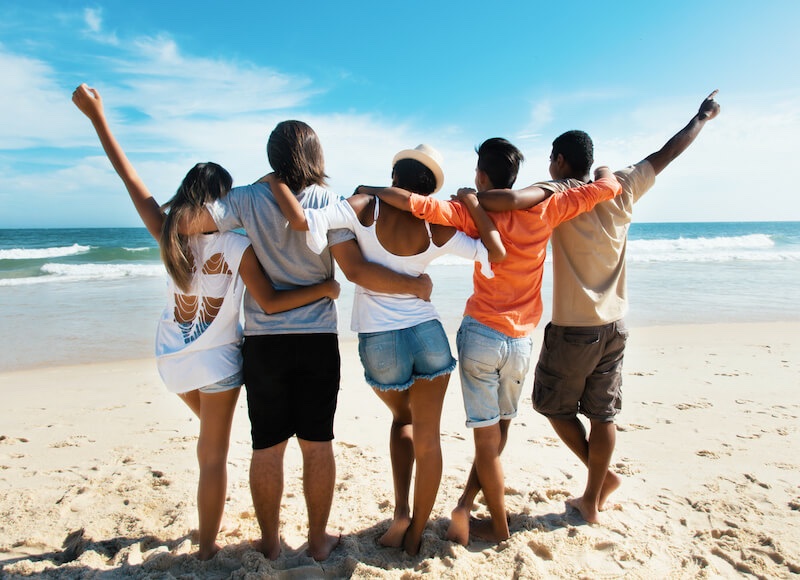 In our effort to bring good content to as many people as possible the text in this blog post has been machine translated so please excuse any mistakes. Thank you!
The spring break time of the semester has rolled around once again and it is the time to relax and re-center myself for the rest of the semester. There's something about having the room to myself and seeing campus empty that's a surreal experience. This has been my third spring break and the third straight year where I've found myself in my dorm watching comedy and sleeping. Most of my friends hopped on a flight to Mexico, Miami or Trinidad; so while they are on the beach having fun, I'm in New York battling the wind, rain and snow.
However, I've adopted what I think is a foolproof plan to organize and keep my productivity high during the break. This is what my schedule looks like: At the beginning of the week I clean my room, do my laundry and clean my suite. I then get to work on some school work so I can enjoy the rest of my break. The rest of the break is devoted to just hanging out with friends who are also in New York with me.
In my freshman year, my dormmate and I ordered pizza and played Rocket League until 2 am. We also watched the entire Star Wars series (it was my first time watching the series and I loved it). In my sophomore year, I played God of War for most of the week and just slept and did work.
This year, I worked at my job, did school work and slept. I spent some time practicing new recipes I had seen online. I love cooking and anytime I get a chance to cook or practice recipes I'm in my element.
I think spring break is a time to take a breather, reflect on what you've done so far in the semester and find a way to improve in the next half of the semester. It's also a time to have fun and relax, and that's why next spring break I'm going to Trinidad with my friends to enjoy a bit of my Caribbean culture.
Daniel Haynes is an international student from Guyana studying Journalism at St. John's University in New York.