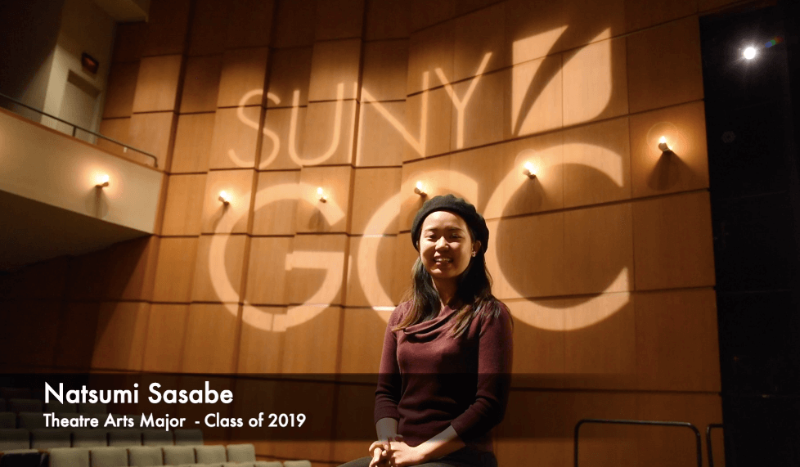 In our effort to bring good content to as many people as possible the text in this blog post has been machine translated so please excuse any mistakes. Thank you!
Meet Natsumi Sasabe from Tokyo,Japan. She is majoring in Theatre Arts at Genesee Community College. Hear her story and why she chose to study in the USA.
Genesee Community College is located in Batavia, NY amid the scenic greater Finger Lakes region, half way between the metropolitan areas of Rochester and Buffalo and just two hours from Toronto, Canada. With about 6,500 full-time and part-time students, Genesee Community College is the college of choice for students across New York State, the nation and the globe. In a recent survey, Genesee Community College ranked among the highest in student satisfaction earning acclaim for innovative academic programs, powerful technology tools available to students both in and outside the classroom, and a growing distance learning program.
For more information: Genesee Community College