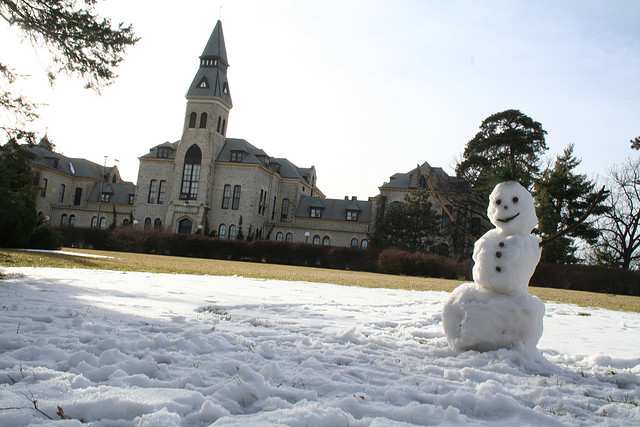 In our effort to bring good content to as many people as possible the text in this blog post has been machine translated so please excuse any mistakes. Thank you!
[caption id="attachment_265" align="aligncenter" width="640" caption="Kansas State University campus, by N1BJ4"][/caption] Kansas State University is almost smack dab in the middle of the United States. Residing in a small town, the large university has been making the news lately, or I should say their international students have been making the news lately. With an audience of more than one hundred, freshman Noor Alshamlan enlightened his peers about a place very very different from Kansas, his home city of Kuwait (great time to make the "we're not in Kansas anymore" expression). Alshamlan clicked away at slides of the city and told them a little bit about the atmosphere, as reported by Karen Ingram:
"There are lots of malls because it's so hot," Noor Alshamlan, freshman in chemical engineering, said. "Everything to enjoy is indoors so it can be air-conditioned."
He fielded questions from the audience and yes, he has had pizza before! In other
Kansas State news
, the university received an exclusive invitation to a recruiting fair in China, in part due to their long standing relationship with Chinese international students. As reported by KTKA 49:
" 'We were one of the first to actually have a recruitment office in China,' Mike Philson, Associate Provost of International Programs says."
Kansas State University currently educates 829 Chinese international students.