Lead and Succeed at Washington State University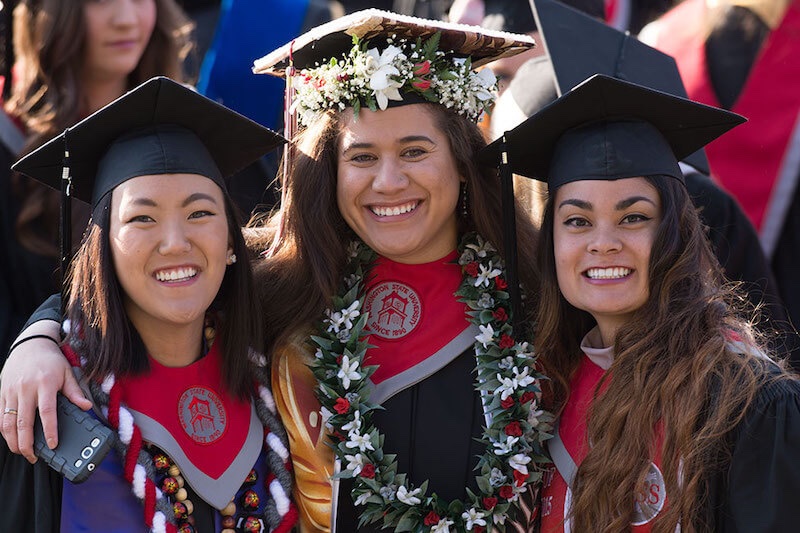 Founded in 1890, Washington State University is one of the largest universities in the state. Commonly known as "WSU," the university is home to more than 29,000 undergraduate students and is located in the town of Pullman, Washington. U.S. News & World Report ranks Washington State as a top national university and a "best value" school. If you're interested in a large school with a welcoming community and a focus on research and experiential education, learn more about Washington State University.
An International Focus: Washington State is home to more than 1,700 international students who come from many different countries. The university prides itself on its global perspective and offers many resources to ensure international students are successful. The International Center is dedicated to helping international students with every step in their educational journey, from application to graduation. Students can visit the university website before they arrive on campus for information on academics and housing and can stop by the office in person to ask questions, chat with staff members, meet new friends, or participate in one of the office's many cultural initiatives.
The International Center hosts cultural programs, including Campus Friends, Engage the World and Friends and Family, that help students connect with the Washington State community and get involved with the new cultures and traditions. These programs allow international students to meet new friends with similar experiences, take on leadership roles, and strengthen their English language and cross- cultural communication skills.
Earn Your Degree: Washington State is nationally known for its impressive and groundbreaking academic programs, including its international business program, as well as its engineering, veterinary science and environmental studies programs. Washington State offers 95 bachelor's degrees so students can specialize in subjects that will prepare them for their future careers.
Get Involved: Washington State offers students over 300 clubs and organizations on campus. Student organizations are a great way to meet new friends and get involved on campus while enjoying something you love. WSU students can choose from clubs that focus on their passions, from arts and volunteering to religious and professional organizations and social clubs.
Washington State also offers a unique club, just for international students, called the International Students' Council (ISC). The mission of the International Students' Council is to unite the international registered student organizations and to serve as a voice for the international student population at WSU. The ISC promotes mutual understanding across cultures, races, and beliefs, fosters communication between people of different nationalities, and improves global awareness on campus and in the Pullman community by hosting International Education Week and diverse intercultural programs.
Cheer on the Cougars: It's easy to get into the game at Washington State! Students can cheer on the Cougars, who compete in 15 different sports, including baseball, basketball and tennis. WSU varsity sports perform well every year, and has national championships in several sports, including men's basketball, boxing and track and field.
Students can also participate in one of 26 club sports offered at Washington State, or get in the game through a university intramural league. Students who join a team on campus can play their favorite sport against other students and make new friends in the process. Student recreation facilities include over 200 pieces of cardio and weight equipment, seven courts for basketball, volleyball and badminton, a 31-foot high climbing wall with bouldering cave, roller hockey, indoor soccer, floor hockey and inline skating, four racquetball courts, five-lane lap pool, leisure pool, 53-person spa, activity rooms, elevated four-lane running track, and more.
Find Your Place: Pullman is a picturesque college town and was ranked #5 in list of the Top 100 Safest Colleges in America by Alarms.org. All Washington State students are required to live on-campus for their first year but have the option to live off-campus for the remainder of their college career. When searching for a place to live, many students rely on ApartmentSearch.com. This website helps students search for an apartment based on distance from campus, while also showing the cost of living, local restaurants, the length of your commute and more.
If your apartment is unfurnished, furniture rental is an economical and convenient way to furnish your home. CORT, the leading provider of furniture rental in the U.S., furnishes thousands of student apartments with everything from beds and sofas to housewares and electronics – all with affordable rental package options.
If you're looking for a large, research-based university with in a small, welcoming community, Washington State University may be the right choice for you. Check out the university's website to get more information on admissions, academics and life at Washington State. restaurants, the length of your commute and more.


Rob Johnson is an experienced international traveler and Director of Higher Education Sales at Furniture Rental CORT, where he works directly with students and higher education institutions.