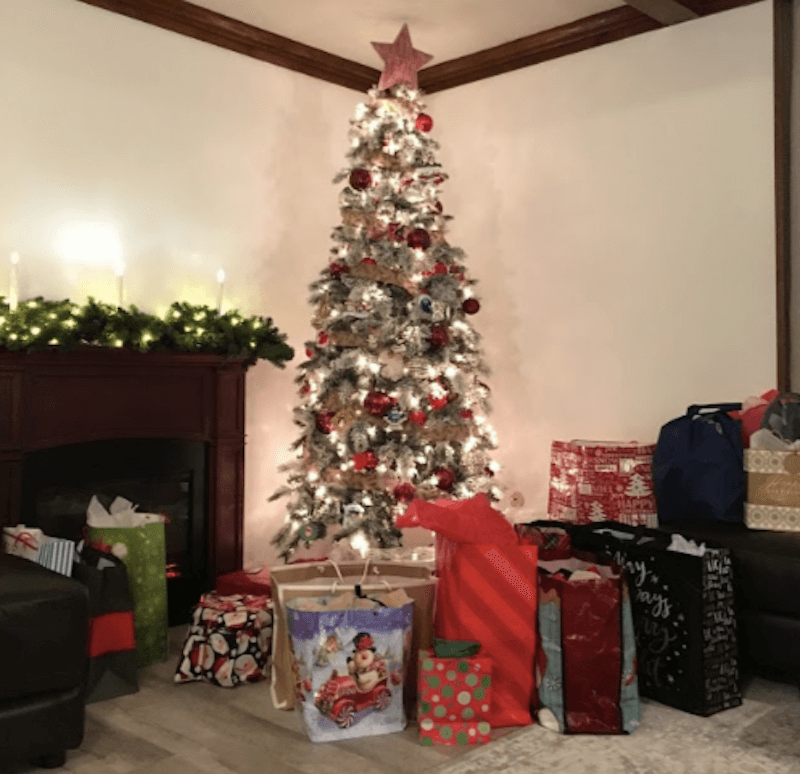 In our effort to bring good content to as many people as possible the text in this blog post has been machine translated so please excuse any mistakes. Thank you!
Since I came to the U.S., everything seems new to me.
Of course, it was the first time for me to experience American Christmas and New Year events. After finals were over, all college students start to go out to release stress. Some of the international students I know went back to their home countries. I decided to stay here. During winter, there are two big events I mentioned above, so I thought it would be a great experience to stay here.
On Christmas Eve, my host family kindly invited me to their family party.
We visited another house in New Jersey and had a nice dinner. There were as many as 20 people. I was so surprised because my family is four people and we don't have so many relatives. The house was decorated everywhere. The Christmas tree was really big and beautiful.
What I found interesting was that people watch the children open their presents together. In my home country, people hang out with their boyfriend/girlfriend on Christmas day and they exchange gifts. Also, Children get presents from Santa Claus while they are sleeping. Some children get another gift from their parents, others don't. So, we don't have such an event. There were 10 kids excited by their presents. Kindly, my host family gave me gifts! I didn't expect it, so I was so happy. I really enjoyed this American style Christmas.
You might imagine the New Year's Eve Ball Drop in Times Square, but to see it, you have to wait for many hours without going to the bathroom. In fact, one of my friends waited from 11am to see it. I didn't want to do it... So, I went to the musical star's show in Manhattan. It was my dream since I am a huge fan of musical shows. One of the reasons I chose New York to study abroad were Broadway shows.
In the city, there were traffic regulations. Many police officers closed roads. So, we had to show the pass to get the venue. Even though it was raining, a large number of people were already waiting for the countdown in the street. Feeling their energy, we arrived at our destination. The place is called 54 Below, in which a lot of musical stars and singers perform.
The countdown show was held by Aaron Tveit, who was a musical star. You might know him from TV also. After the dinner, the show began. This was the first time I saw him in person of course, so I was really excited and so was a friend of mine who also loved musical shows. Once he started singing, the audience moved to the music. In the great atmosphere, everyone was captured by his performance.
It was such a wonderful show that my friend lost her voice for a while. I can't find appropriate words to explain it, but it was definitely the best countdown in the world. As you can imagine, we never stopped talking after the show, even after leaving the venue. We shared impressions enthusiastically until dawn. It became a wonderful opportunity in my life! I dedicated a whole semester to study, so it became my best treat ever.