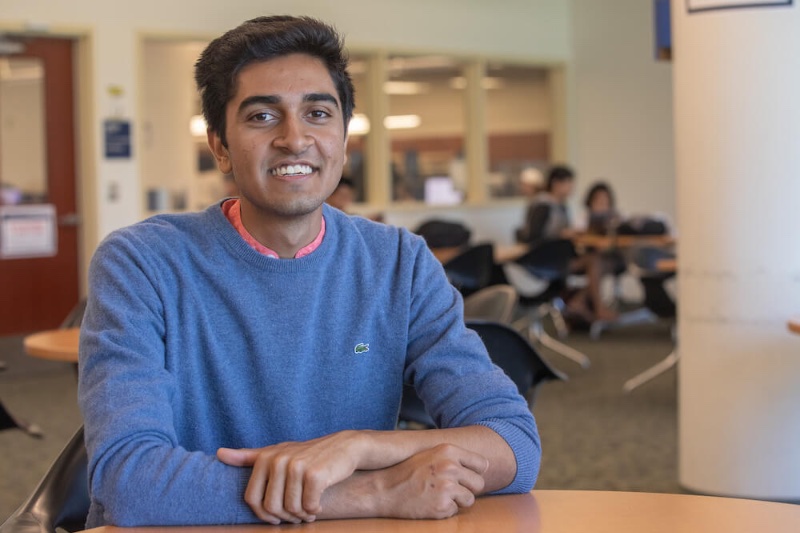 In our effort to bring good content to as many people as possible the text in this blog post has been machine translated so please excuse any mistakes. Thank you!
Hi guys! My name is Nand Javia and I am 18-years-old. I was born and raised in Gujarat, India, but later moved to Lusaka, Zambia with my parents. Today, I want to share with you my journey from Africa to the U.S. Check out my Youtube Channel for exciting vlogs on my life here: https://www.youtube.com/channel/UCBga1niVkIr9in-bvjA2W7A
Coming from a middle class family, I knew that I wouldn't be able to afford a private or public university. I focused on IVY League universities with need-blind admissions and a few other institutions (you know, just incase). I used to eat, sleep, drink and breathe - HARVARD. I applied for early action and got deferred. The humble side of me would say that it gave me a little bit of hope. But in reality, it made me over-confident. To my dismay, I was rejected from all IVY's and couldn't meet the full financial needs for other institutions. I had underestimated the extremely high competition for living the American Dream!!
However, my first choice in higher education was in South Africa. I was elated to be accepted into the University of Cape Town, but, unfortunately, I was not able to obtain a study visa. My immigration status was too complicated while living in Zambia, which made it harder to get a visa. No, don't worry, I was not illegal. I also looked into German Universities and ended up wasting four months in the neverending visa process for the same reasons. I felt miserable and helpless after withdrawing my German visa application.
During this time, I heard about community colleges in USA, but never looked into it. After the tiring processes for South Africa and Germany, I took another step and applied to three community colleges in California. Turns out they were so prompt in replying that I got accepted to Orange Coast College (OCC) in South California in just seven days. I loved OCC when I saw the amazing videos and read about the physics program, but I still had no idea what more OCC had to offer me and how I would fall in love with this place. I decided to take a path which not many people choose. Community colleges have a reputation, in the countries I grew up in and for many others, in which the people who choose to attend them prior to attending universities are considered not smart enough to go to a conventional university, but hold on… I completely changed my perception about this. Community colleges are such a great path for thousands of students like me and can serve as an excellent cheaper way to study in the U.S.
On 30th May 2018, I started my one-way journey to the U.S. with no options of coming back. I flew from Lusaka, Zambia to Los Angeles, CA. I had absolutely no relatives or friends in that part of the U.S. I didn't even know the person who was going to pick me up from the airport. It was a one hour drive from the airport to my apartment. Meeting my housemates for the first time was amazing. We were seven people living together, a Pakistani, a Saudi Arabian, two Mexicans, an American, an Italian and myself (Indian). It was an international house. I clearly started realizing the benefits of studying in the U.S., as we started learning about the various different cultures we represent. I found my housemates on the international student facebook group of Orange Coast College. Choosing this house was one of the best decisions I made. Your housemates contribute a lot to your happiness and comfort as you live thousands of miles away from your family. Being right next to some of California's best beaches, Huntington Beach and Newport Beach, we go there on the weekends to explore the #SoCalLife (SOuthern CALifornia).
My classes started a week after I moved here. I was admitted in Summer 2018. Not all universities have a summer intake because it is usually vacation time, yet I was that one crazy Indian taking calculus and biology classes during the break. There were not many people on campus during this short semester; as you might guess, they love surfing at Huntington Beach, Newport Beach, or just any beach... I couldn't wait for the eight hot weeks of summer to finish and Fall to begin. Fall was going to be a more active time for activities around the campus.
'Fate will take you wherever you belong,

But you need to keep on trying.'