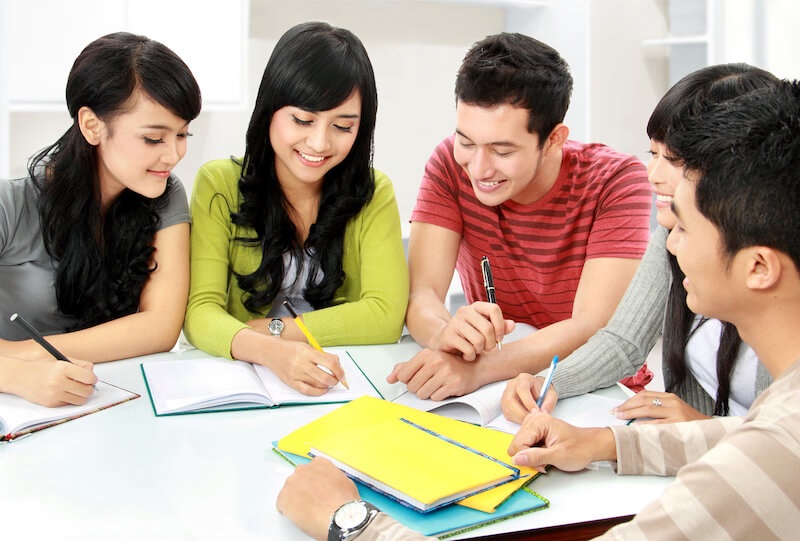 In our effort to bring good content to as many people as possible the text in this blog post has been machine translated so please excuse any mistakes. Thank you!
Recently my friend asked me what has been my favorite class at Centralia College. I said that has be the Intensive English Program (IEP).
When I arrived to Centralia College, I needed to take a test to check my English level. After the test, the score showed that I needed to take IEP classes to improve my writing and reading skills. However, at that time I was the only international student that needed to take IEP, which is only for international students. I started to worry about whether the school would still open the IEP class for me or whether I would need to wait until the next quarter. Unexpectedly, my advisor told me that I would take two IEP classes; one for writing and one for reading. Thus, my first quarter at college was one with two teachers and me-- the only student! It is a very unforgettably memory for me, and I still feel I am very lucky.
When I was in IEP, the two teachers were very good to me. Since they only focused on one student, they made a specialized schedule for me, listing what I should or had to know. For example, in the writing class, my teacher helped me to review/study English grammar scrupulously. My teacher would make many topics to talk about to use the grammar we learned, then when we were talking he would fix my grammar mistakes. I liked this activity so much, because when a person is learning a language, they also get to learn about the culture associated with the language. Meanwhile, my speaking skills also improved a lot from this class.
Finally, when we had holidays, my reading teacher took me out to have fun sometimes. I remember once, she took me to an island to celebrate my birthday. The amusing thing is when we were hanging out, she would make me read the informational signs and teach me any new vocabulary. I like my reading teacher so much, and after IEP we still hang out together as a friends.
When I think back to that time, I still feel lucky that I met those two teachers. If I did not take the IEP with those two teachers, my English would not be as good as today.