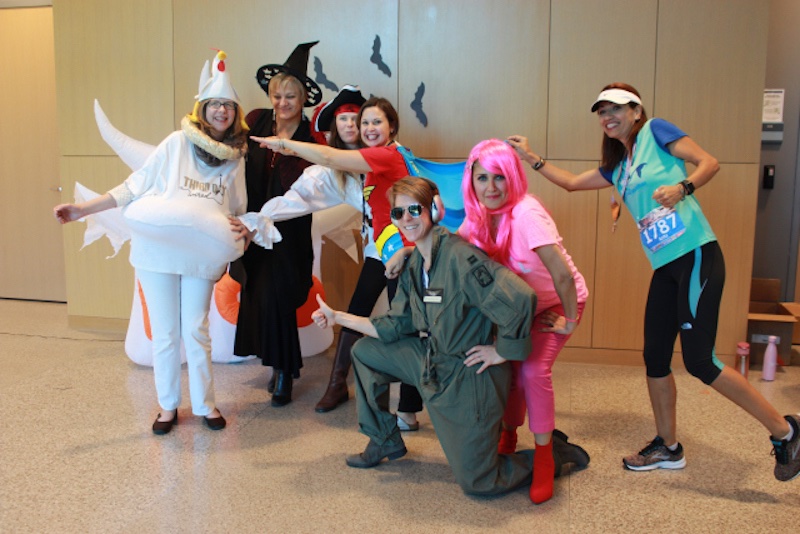 In our effort to bring good content to as many people as possible the text in this blog post has been machine translated so please excuse any mistakes. Thank you!
Rice University ESL students donned their most "spooktacular" costumes this week for their annual Halloween Pizza Party & Costume Contest. From adorable angels and butterflies to downright frightening monsters, Intensive English students put on a show! But there were no tricks, only treats as students and teachers enjoyed pizza, making their own treat bags of Halloween candy, and rocking to the Monster Mash.
Where's Waldo? We found two of them! The duo won first prize in our costume contest, followed closely by the scariest bunny we've ever seen. There were plenty of chic witches in attendance, as well as several ghosts and even a Mario. What a great way to celebrate before students prepare for their finals!
Author: Laura Lynch, Enrollment Coordinator
The Intensive English Program at Rice University is open to non-native speakers of English who have a serious desire to improve their language skills. Classes are small, with an average of 12 students, and are offered at all levels, from beginning to advanced. Students from more than 115 countries have attended this program, which has been offered since 1978.
For more information: Rice University Intensive English Program