A Balanced English Program To Meet Your Needs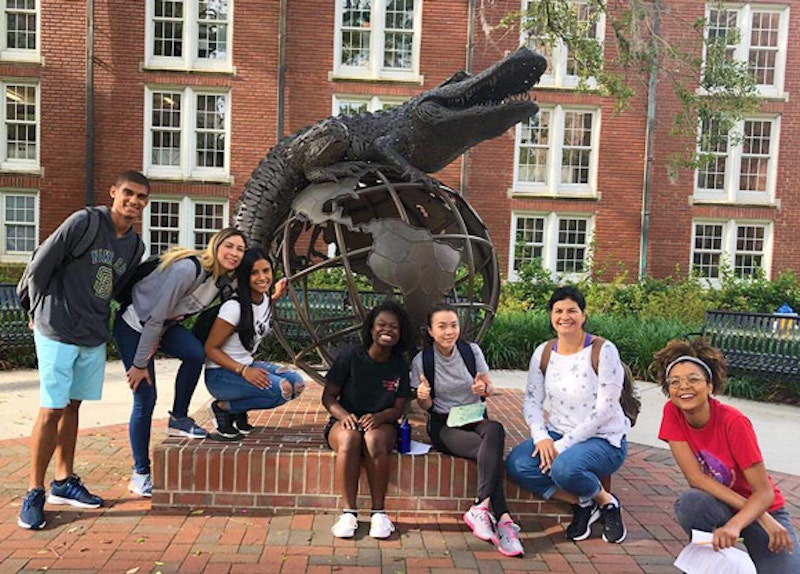 Study English at the University of Florida
The English Language Institute provides intensive academic English classes and a unique Cultural Immersion Program (CIP) for students preparing to study at the undergraduate or graduate level in the US. The ELI provides assistance and support with housing, shopping, medical and insurance, and banking, along with Academic and Student Life Orientations.
UF ELI Classes
Small classes (15 students maximum)
A full-time program of 23 contact hours per week with classes in reading/writing, listening/speaking, and grammar
Individualized placement into levels and skills
Electives in pronunciation, TOEFL or IELTS preparation available when enrollment allows
CIP activities and campus life
Conversation Partner and Volunteering Opportunities
Daily sports or cultural activities
Weekend trips to famous Florida destinations
A team of dedicated Language Assistants (UF undergraduates) acting as peer leaders in the classroom, daily and weekend activities, and campus community involvement
Access to Student Health Center, pools, Lake Wauburg, libraries, and city bus
Learn the language, live the culture, and love the Gators!
Click Here to Learn More: UF ELI