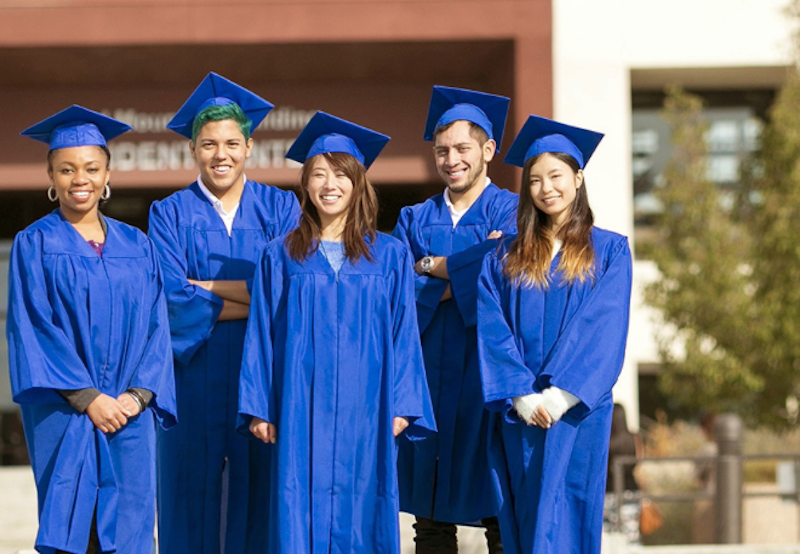 In our effort to bring good content to as many people as possible the text in this blog post has been machine translated so please excuse any mistakes. Thank you!
Truckee Meadows Community College (TMCC) is here to help you succeed in college, life and adjust to your new home in Reno, Nevada. TMCC has enrolled international students from all over the world and helped them to achieve their goals of earning a certificate or associate degree, transferring to a dream university or program, and experiencing American college life and customs.
TMCC offers quality, affordable education in a safe learning environment, and individual attention in over 50 programs of study that lead to more than 160 degree, certificate and other completion options.
WHY TMCC?
High-quality education at a low cost.
Rankings:
Among the 30% Best Community Colleges
One of the 5 best culinary schools in Nevada in 2017
Top-rated Registered Nursing Program
Sixth Best Small City in the U.S. in 2018
Among the 14 Most Scenic Community Colleges and 35 Most Pristine Campuses in America
Transfer agreements with university partners
Regionally-accredited institution
Free services: tutoring, writing assistance, career guidance, internet access and more!
Many of TMCC's international students start out at their Intensive English Language Center (IELC) located on the UNR campus. Upon completion of the IELC program many of students transfer to TMCC. Students who complete the IELC program may transfer to TMCC with a recommendation from IELC in place of the TOEFL or IELTS.
Apply to today through our StudyUSA+ Platform.
StudyUSA+ is ready to take you through the entire application, admission and enrollment process with one application form and you can do it in one place.