Put Your Vision and Purpose Into Action at Charleston Southern University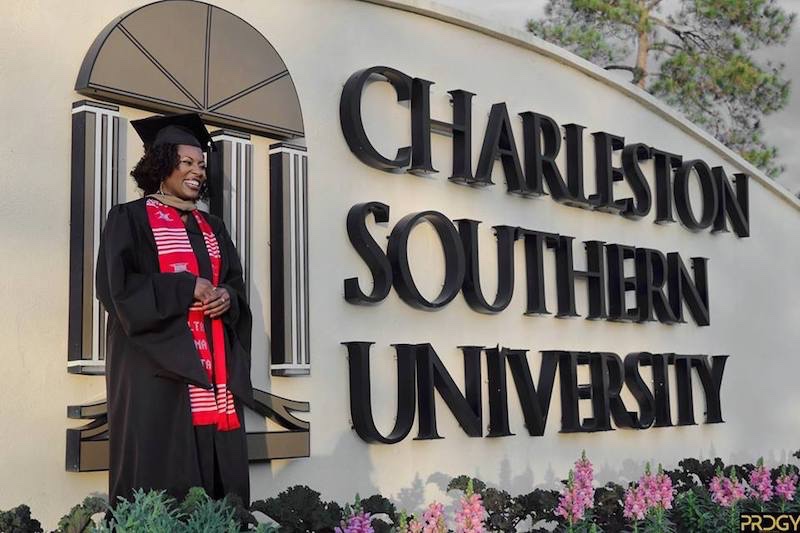 College is a life experience; it's not just four years of classes, studying and tests. Charleston Southern University (CSU) knows that, so they've built a vibrant campus life experience that allows you to be active and involved -- at your level.
Charleston Southern University (CSU) is one of South Carolina's largest private Christian universities offering nationally recognized liberal arts education. CSU serves students of all nationalities and faiths. You are welcome here!
CSU offers over 50 undergraduate majors and multiple graduate programs, taught by expert professors in small, highly personalized classes. Their faculty are more than educators; they are mentors, too. You will receive an outstanding education that will challenge your mind, inspire your heart, and prepare you for lifelong success.
Students at Charleston Southern University learn by doing. They regularly take the theories and concepts they learn in the classroom and apply them in the real world-whether as part of an internship, research, service learning, study abroad or other hands-on learning experience. Experiential learning is integral to a CSU education. CSU prepares graduates with integrity who are global thinkers, skillful communicators and effective collaborators positioned to perform responsible roles in society. CSU graduates are employed around the world in education, government, corporate and nonprofit organizations such as: Bank of America, Bayer, Benefitfocus, Boeing, Bosch, Disney, Dupont, FBI, General Electric, Intel, Johnson & Johnson, WestRock, SPAWAR, Texas Instruments and Wells Fargo.
CSU has been named a College of Distinction, America's 100 Best College Buys, U.S. News and World Report Best Online Programs, Military Friendly Schools, America's Best Christian Colleges and VA Yellow Ribbon Program.
Beyond the classroom, students participate in a variety of campus activities including academic clubs, community service, intramural athletics and campus ministries. The University offers intercollegiate athletics for both men and women, competing in the NCAA Division I Big South Conference. Charleston Southern fields teams in basketball, baseball, softball, soccer, cross country, track and field, golf, tennis and volleyball, as well as a Football Championship Subdivision football team.
Apply Now through our StudyUSA+ platform. StudyUSA+ is ready to take you through the entire application, admission and enrollment process with one application form and you can do it in one place.