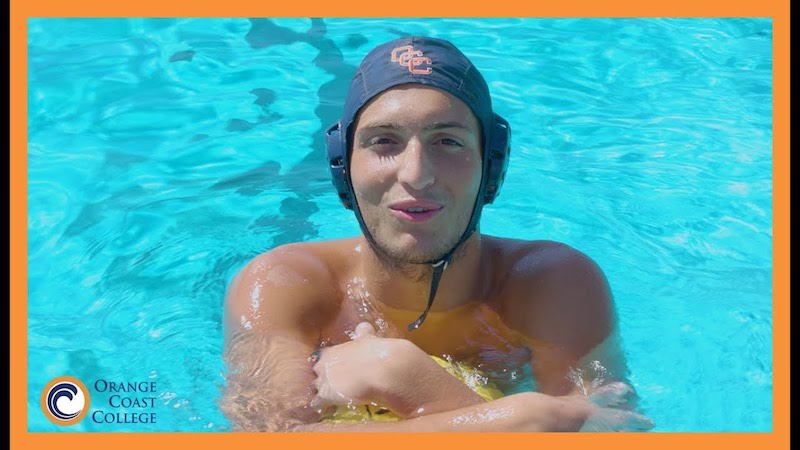 In our effort to bring good content to as many people as possible the text in this blog post has been machine translated so please excuse any mistakes. Thank you!
Gabriele Simonti from Italy is the Captain of the Orange Coast College Men's Water Polo team. Hear how OCC allowed him to pursue both his academic and athletic goals.
If you are interested in competing for one of the top CC athletic programs in the U.S. visit www.occpirateathletics.com
Orange Coast College (OCC) is a 2-year California community college with it's main campus located in Costa Mesa and the OCC School of Sailing and Seamanship in Newport Beach. OCC is located in Orange County between Los Angeles and San Diego minutes from Disneyland Resort and California's most popular beaches.
Why Choose Orange Coast College (OCC)?
#1 community college in Southern California and #2 in the U.S. for value based on data supported by the Bill and Melinda Gates foundation.
#2 largest host community college for international students in Southern California (IIE Open Doors, 2017). Currently OCC enrolls nearly 1,300 students from 76 countries.
Largest community college marine science program in the U.S.
The OCC "Pirates" athletic program has won more than 100 national, state, and conference championships in 15 sports.
Winner of several state and national competitions for speech and debate, culinary arts, and interior design.
Alumni are leaders in art and design, business, politics, athletics, and the entertainment industry.
Orange Coast College (OCC) is a comprehensive community college offering more than 130 associate degree and certificate programs covering land, air and sea. The most popular programs for international students are Architecture, Business Administration, Computer Science, Culinary Arts, Engineering, Fashion, Film, Theatre, and Travel.
For more information: Orange Coast College