Learn English at University of Mississippi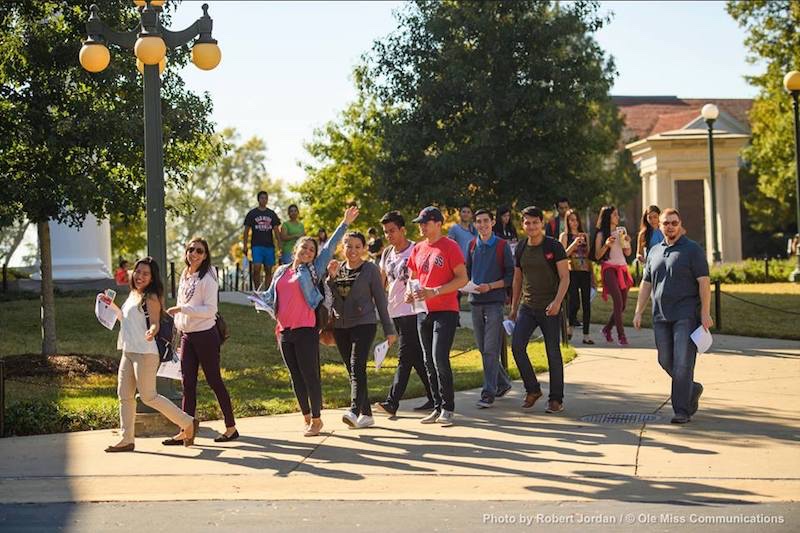 The Intensive English Program (IEP) at The University of Mississippi offers academic English courses from basic to advanced levels with a curriculum designed to prepare you to interact in the English-speaking academic, social, and professional world.
The IEP offers five levels of instruction from Beginning to Advanced Plus. Each level of instruction is designed to be completed in one semester (16-weeks) and consists of courses in four core skill areas, as well as content-based courses that have been designed to meet student needs. Classes meet 3 or 4 days a week for a total of 18-20 hours of intensive instruction each week. Student at the Beginning, Intermediate, and Advanced levels are required to take courses in speaking and listening, reading, writing, and grammar, as well as two to three content courses, which could include courses in American culture, conversation, and pronunciation. Students at the Advanced Plus level take courses designed to introduce them to academic work in American universities, including, but not limited to, English for academic purposes, English in the sciences, business English, literature written in English, and southern studies.
Apply Now through our StudyUSA+ platform.
StudyUSA+ is ready to take you through the entire application, admission and enrollment process with one application form and you can do it in one place.
University of Mississippi is waiting for your application. Are you ready? Let's get started with StudyUSA+.