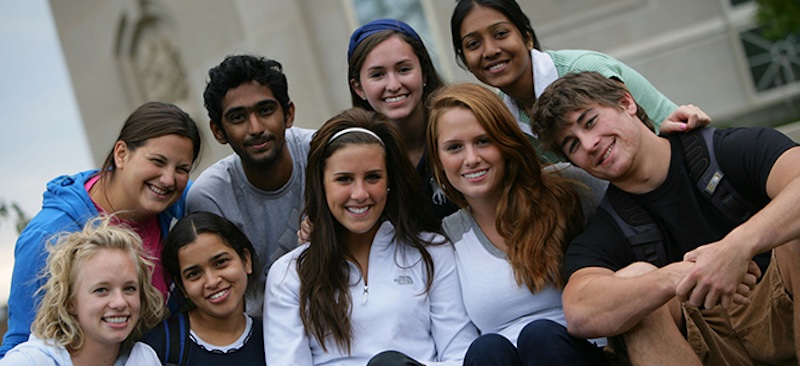 In our effort to bring good content to as many people as possible the text in this blog post has been machine translated so please excuse any mistakes. Thank you!
Dreaming of studying at a top-tier university in Ohio? One that delivers world-class academics, exciting co-curricular activities, and an exciting place to live? Then the University of Dayton may just be the place for you.
University of Dayton prepare international students for success on campus, in the classroom and beyond. For international students, the move from high school in your home country to a university in the United States can be challenging — a new language, new ways of learning and a new home. The University of Dayton eases this transition by combining credit-bearing courses from the first year of your degree with additional academic support, instruction and cultural experiences. Together, these facets of the program combine to create a learning-centered environment that promotes academic success, active involvement in campus life and community engagement.
The University of Dayton (UD) is a private not-for-profit Catholic institution located in Dayton, Ohio. With a student population of just under 9,000, it is an ideal university of focused learning and exciting activities. UD offers a number of benefits that are designed to help international students be successful. International students from more than 60 countries choose to study at the University of Dayton.
When you enroll at the University of Dayton, you are moving to the sixth largest city in the state of Ohio. One that is also the birthplace of the Wright Brothers, and of many patents and inventors. The 'Gem City', as Dayton is nicknamed, is a hub for research and development in a variety of fields. You know that with Dayton, you are moving to an inspirational city.
With vibrant arts and culture sites, you will have something to do every weekend or when you have a break from school. Dayton also has a strong sports culture and outdoor recreational activities, so you will not be short of entertainment and things to do. Living in Dayton is also easy. You have the choice of University of Dayton housing as 85% of the student population are residential. As first-year undergraduates, you join the learning-living community. Later, you can move to the picturesque student neighborhood of "side-by-side porch-clad houses".
Home to students from more than 40 countries, the University of Dayton values students of every culture and country. The Office of International Admission is a great resource for international students and offers Intensive English Programs to prepare students for success while they study in the United States. The most popular majors at Dayton are business, management, engineering, education and communications. Most classes at the University of Dayton have less than 50 students, giving the professors a better opportunity to connect individually and ensure student success.
The University of Dayton is a medium-sized, 4-year, co-ed institution with a strong background having been found in 1850. It is highly ranked for academics, diversity, athletics, and even the party scene. It's amongst the top ten Catholic colleges in the US.
For more information: University of Dayton