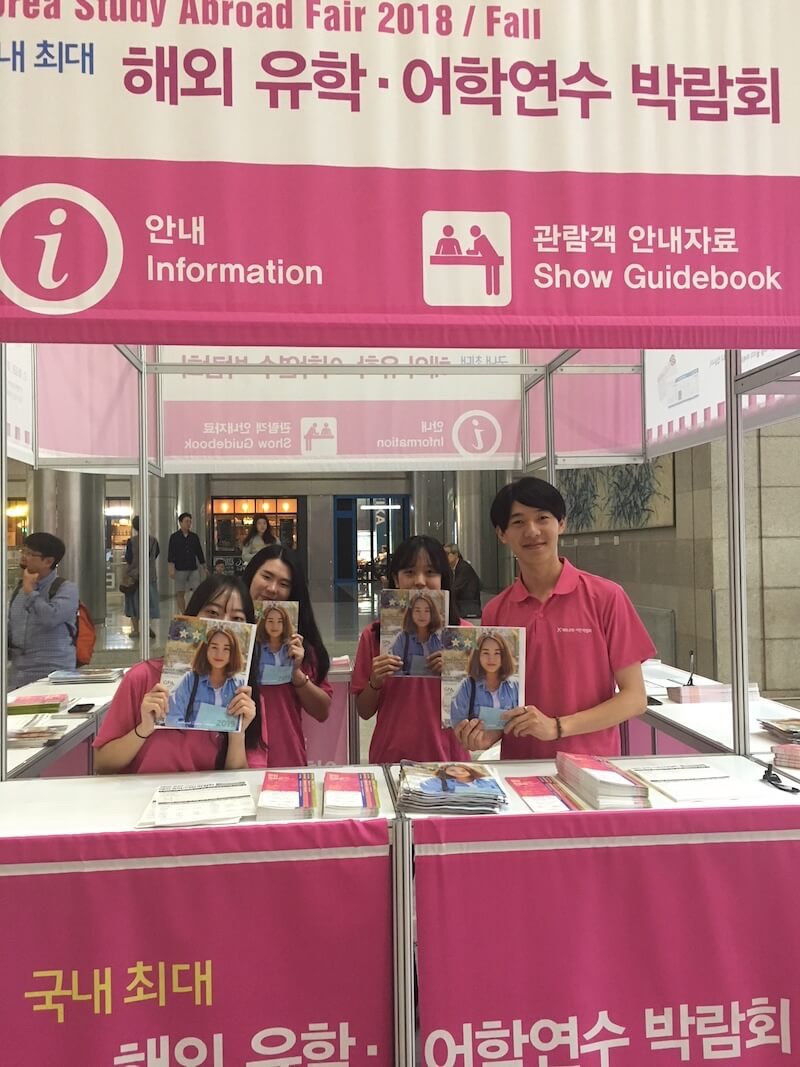 In our effort to bring good content to as many people as possible the text in this blog post has been machine translated so please excuse any mistakes. Thank you!
These are photos of students looking at Study in the USA magazines taken at the Korea Study Abroad Fair's AIEF booth in Seoul on Saturday Sept 15-16, 2018.
Thank you to American International Education Foundation - AIEF's mission is to increase the accessibility of U.S. education internationally because it believes the United States has one of the world's finest high education programs. Studying in the country allows international students to learn first hand about the U.S. democratic values, governmental structure and economic system.
Please click the link below to see the schedule of fairs where Study in the USA® will be present. Come say hello, and pick up a copy of the new edition of Study in the USA Magazine!