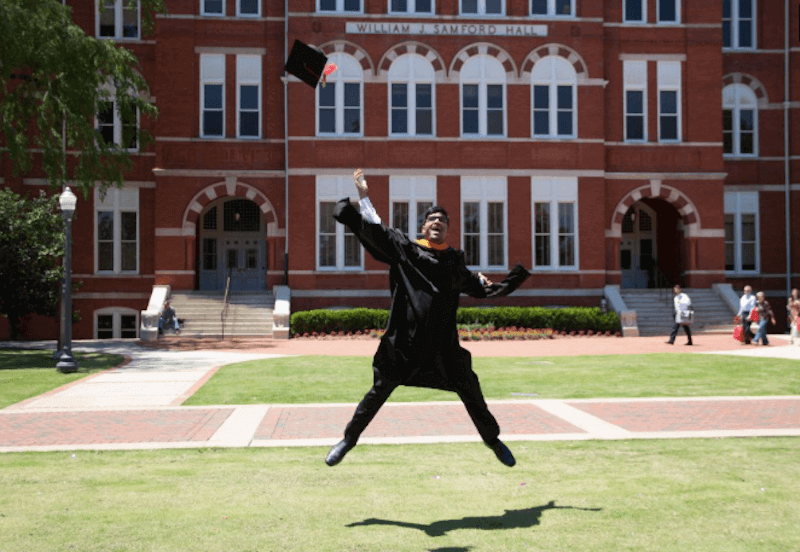 In our effort to bring good content to as many people as possible the text in this blog post has been machine translated so please excuse any mistakes. Thank you!
Students from around the world choose Auburn University. At Auburn University, you will be among a large, diverse student body, and an obliging, accommodating faculty and staff. Auburn is home to over 1,200 international students and scholars from 80 different countries, and has established itself as one of the most prominent and respectable universities in the United States. The school has been around since 1856, and is officially the first land-grant university of the Southern United States. It has consistently received recognition for the effectiveness of its education programs for both graduate and undergraduate students, and has made commendable efforts developing information and outreach technology and applying these developments on both a domestic and global scale- these are all just a start in why international students choose Auburn University.
Auburn Global is designed for international students, our International Accelerator Program prepares you for success at Auburn & beyond. Auburn is a leader in the education of international students, and their number of international applicants is constantly on the rise.
Discover the Ultimate College Experience with Auburn Global
Flexible course selection and registration
Visa support services
Dedicated support services team
Academic advising and tutoring
American cultural experiences, outing and events
Career preparation
International student orientation
Auburn University is equipped to help you with whatever you need to ensure your success. Through Auburn Global, we offer a number of valuable benefits and support services designed to help you thrive in your new environment.
Why Auburn University?
Located in Auburn, Alabama; a small, safe, and friendly town in the southeastern U.S.
Auburn/Opelika was named the #4 most educated metropolitan area in the country (U.S. News & World Report, 2014).
Ranked #103 among national universities (U.S. News & World Report, 2018).
28,000+ students, including international students from 100+ countries.
Listed as one of the 100 Best Values in Public Colleges (Kiplinger, 2018).
140+ undergraduate and 22 graduate degrees available.
Auburn University is equipped to help you with whatever you need to ensure your success. Auburn is a place where professors are known as scholars and mentors. Our students spend time working with faculty both inside and outside of the classroom - whether it's in the lab, during office hours, over coffee, or participating in a community outreach project. Even after you've graduated, you will join a network of 233,000 Auburn alumni to help you succeed in the world.
For more information: Auburn University