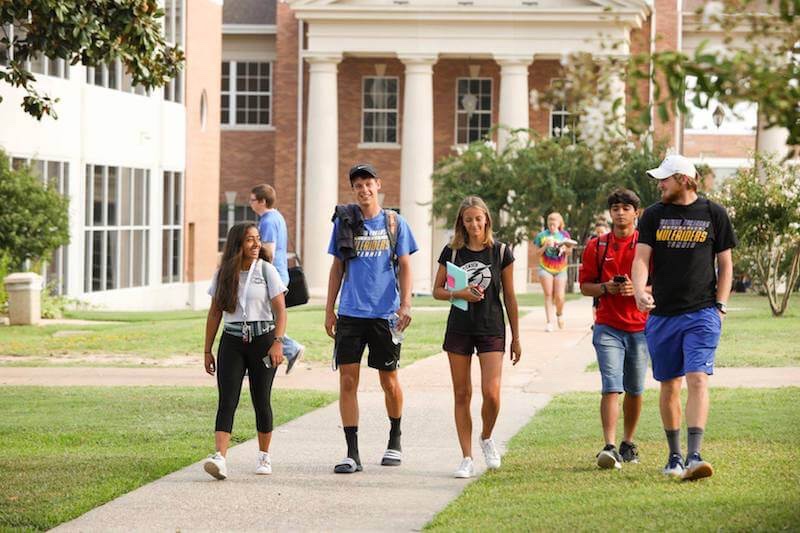 In our effort to bring good content to as many people as possible the text in this blog post has been machine translated so please excuse any mistakes. Thank you!
Southern Arkansas University students are excited on their first day of classes because it feels like home. SAU welcomes international students from all over the world, and its affordable ESL program will help you become fluent in English and get admitted to one of over 60 various programs offered by one of SAU's four colleges – College of Science and Engineering, Rankin College of Business, College of Liberal and Performing Arts, and College of Education, all without TOEFL or IELTS! Take advantage of SAU's affordable quality tuition in a safe and friendly environment that feels like home!
A world of opportunities awaits you at Southern Arkansas University, it's a school with many social and academic opportunities for ESL students. The teachers are helpful and interactive. They truly care about their students.
If your dream is to study abroad and learn to speak English, join SAU-ESL program. SAU-English as a Second Language is a program at Southern Arkansas University which prepares students with a low level of English for full participation in the university degree programs.
The mission of Southern Arkansas University (SAU) is to educate students for productive and fulfilling lives in a global environment by providing opportunities for intellectual growth, individual enrichment, skill development, and meaningful career preparation. The faculty, staff, and students are friendly and welcoming.
Why Southern Arkansas University-ESL?
Very affordable
Easy transition to undergraduate and graduate programs without TOEFL or IELTS
Conditional admission to undergraduate and graduate programs
Located on the beautiful campus of Southern Arkansas University (SAU)
All ESL students are full-time SAU students with full access to all university facilities and services (gym, swimming pool, cafeteria, health services, library, student clubs)
18 hours of instruction per week across 5 different levels
Students of all levels and ages are welcome to apply
Professional and friendly instructors with a command of one or more foreign languages
To learn more, click here.