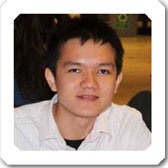 In our effort to bring good content to as many people as possible the text in this blog post has been machine translated so please excuse any mistakes. Thank you!
Pornthep Panapiwat from Thailand: Studying English at Pace University in New York.
1. Please tell us your name, where you are from, and how long you studied at the English Language Institute.
My name is Pornthep Panapiwat. I'm from Thailand, and I have studied in the ELI for a year.
2. How did you first hear about the English Language Institute?
I heard about the ELI from my relatives and the agency.
3. Which level of English did you start at and which level are you in now? Is there a class you liked/helped you the most? Why?
I started at
060
, and now I'm going to
091
in this Fall. I enjoy the class especially the
elective class
that helps us learn English in different context. I would say learn how do American do.
4. Which areas of English did you want to improve in our program and how do your teachers help you?
I think my grammar is not good. My professors help me by asking me to write an essay.
5. In what ways do you feel that the English Language Institute has helped you to reach your goals with your English?
I think it is the activities that ELI offers to the student, that's very helpful to learn.
6. Please tell the audience what you like about the English Language Institute Program. Think about the teachers, your classmates, the activities, the extra services (language lab, writing center, etc.).
What I like about ELI, I think it might be my classmates, my teachers and all of the activities. They are all doing well.
7. Why did you decide to stay at the English Language Institute after your first session?
I stay because ELI has good educational system and good environment also.

8. Please share with us your favorite place near the Pace University campus. Why do you like to spend time here?
My favorite places are
Chinatown
and
SoHo
. There are good place to eat and shopping. Just take a walk 10 minutes from Pace.
9. What makes NYC a great place to study and learn English?
NYC has a very good
public transportation
. It make people more convenience than other states.
All photos courtesy of Pace University and Pace ELI