Study at UCLA Extension ALC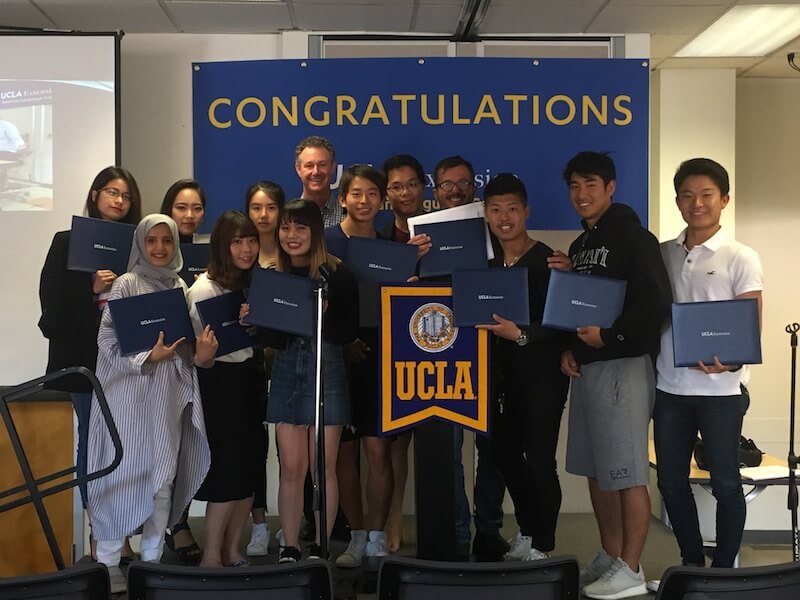 University of California, Los Angeles (UCLA) is one of the most prestigious and top-ranked universities in the world. The distinguished faculty includes Nobel Prize winners and members of the National Academy of Sciences.
A division of UCLA, UCLA Extension is the largest, single-campus continuing education program in the world. American Language Center (ALC), a department within UCLA Extension, offers two full-time Intensive English Language programs. ALC instructors are well-trained and experienced; using the most up-to-date teaching methods, they create a relaxed and friendly learning atmosphere. Students learn not only to communicate in English but also gain knowledge about American life and culture.
Why study at UCLA Extension ALC?
Affiliation with University of California, Los Angeles (UCLA), one of the world's most prestigious universities
High-quality English-language programs
Highly trained and friendly instructors; helpful and supportive staff
UCLA campus activities – fitness center, swimming pools, and tennis courts
Studying with students from around the world
Beautiful, safe location in Westwood Village
Los Angeles theatres, museums, and shopping
Exciting Southern California environment with nearby beaches, mountains, and deserts
Academic Intensive English Program (AIEP)
Provides English instruction for academic purposes and prepares international students for American colleges and universities
Offers a rigorous approach to all language skills, with emphasis on reading, writing, grammar, speaking, TOEFL iBT, IELTS and GMAT preparation
Features 9 proficiency levels (basic – advanced); each level includes interactive classroom activities such as group work, exercises in critical thinking, multi-media and web-enhanced lessons.
Transferable university credit for advanced core classes
Available full-time, year-round

Winter, Fall, Spring Quarters: 10-week sessions
Summer Quarter: 12-week session and two 6-week sessions
Intensive English Communication Program (IECP)
Improves English communication skills for personal and professional purposes
Strengthens listening and speaking skills by focusing on students' pronunciation, spoken grammar, and listening comprehension
Features 3 proficiency levels (low-intermediate, intermediate, advanced); each level includes interactive classroom activities that build fluency, vocabulary and confidence in speaking
Available full-time, year-round

4-week programs are offered all year long, with special 12-week sessions available during the winter, spring, and fall
In the summer, IECP also offers 11-week and 3-week sessions