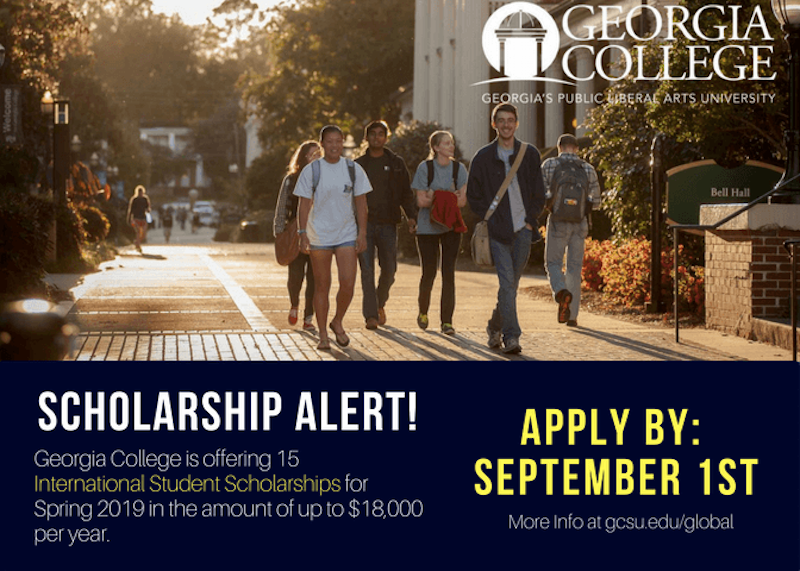 In our effort to bring good content to as many people as possible the text in this blog post has been machine translated so please excuse any mistakes. Thank you!
Scholarship Announcement:
Georgia College is offering 15 International Student Scholarships for Spring 2019 in the amount of up to $18,000 per year.
Apply by: September 1st
Contact email: intladm@gcsu.edu