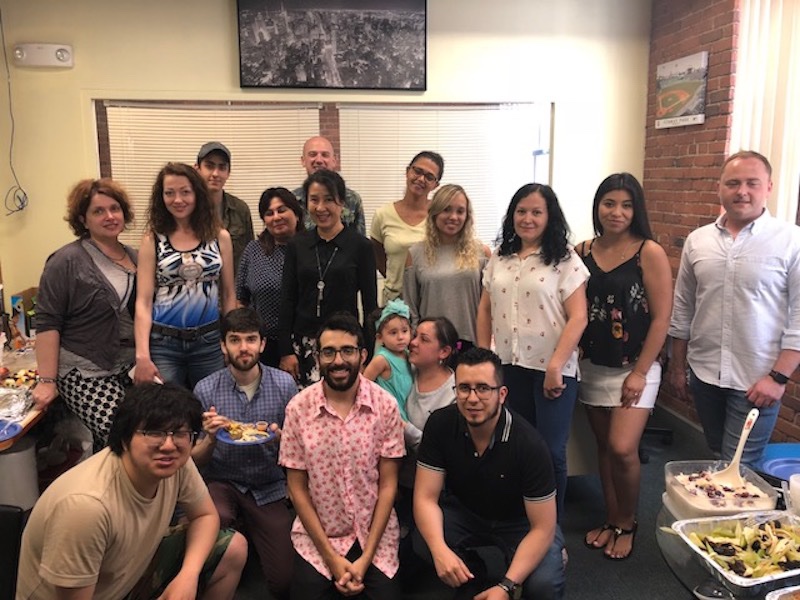 In our effort to bring good content to as many people as possible the text in this blog post has been machine translated so please excuse any mistakes. Thank you!
Nothing beats learning in a fun and interactive environment. Well, not unless it's learning English at a fast pace with the International School of Advanced Learning. That's why we say enroll, apply for your visa, and have fun while you learn English in Boston, MA.
International School of Advanced Learning (ISAL) is well-known for its English programs for adults. At ISAL, you can choose an intensive English program designed for the working professional. Or, if you have more time, join a longer and more flexible learning program.
Exclusive Adult English Language Education
ISAL is unique. It helps adults learn English in a safe and encouraging space. Plus, you can qualify for a visa to the USA to study English when you register at ISAL. When you enroll, you get:
English classes for 4 hours per day, 20 hours per week
Time to spend learning the culture and exploring Boston, MA in the USA
Free conversation club meetings every Wednesday to help you improve your English-speaking skills
Of course, there are also fun things to do at the International School of Advanced Learning. Here are some of the highlights of studying English at ISAL.
Monthly birthday parties and fun activities for students
End of sessions parties to celebrate your accomplishments
Free training sessions such as the ever-popular English Conversation Club
You can learn English at a fast pace at ISAL and have fun each month as you enjoy the journey.
Get this Exclusive Offer for Intensive English Classes in Boston
Do you want to join the fun? Here's a limited time exclusive offer that can help you achieve your English language goals faster.
If you enroll now in Intensive English Classes at ISAL, you can pay just $650 per month for the entire year. Take the first step to improving your life today and have fun while doing so. ISAL can help you master all aspects of English – reading, writing, speaking, and listening.
Enroll at the International School of Advanced Learning today. Start your journey as a better English speaker now with this exclusive offer.