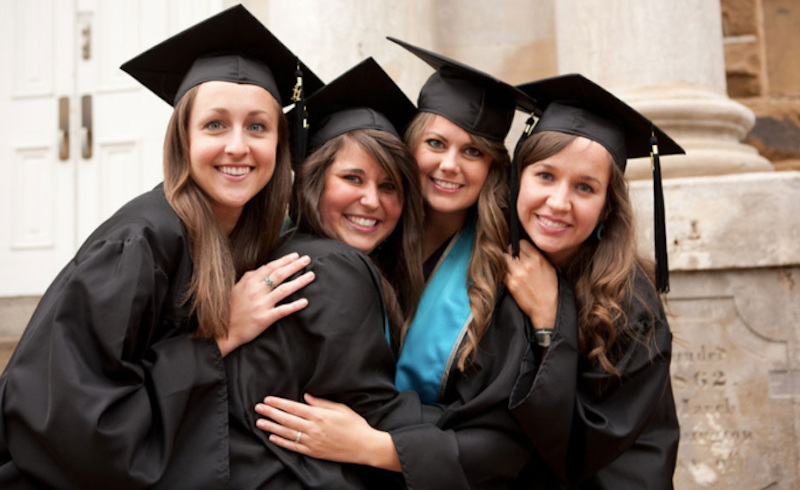 In our effort to bring good content to as many people as possible the text in this blog post has been machine translated so please excuse any mistakes. Thank you!
Founded in 1871, the University of Arkansas is ranked one of the nation's best public universities and best values. Home to more than 27,000 students, Arkansas students represent more than 120 countries. With small class sizes, a university-wide focus on research and dedicated professors, the University of Arkansas could be the right fit for your undergraduate experience.
Fall in Love with Fayetteville: Located near the beautiful Ozark Mountain Range, the University of Arkansas offers something for everyone. Some of the nation's best outdoor amenities and most spectacular hiking trails are within a short drive of campus.
Get Involved: There is always something new for Arkansas students to try. With more than 380 clubs and organizations, students can participate in clubs that focus on their passions. The university offers religious organizations, special interest clubs, professional development organizations, as well as an active student government association.
The university also offers the Distinguished Lecture Series,which invites world leaders, celebrities and public figures to speak to students. Some notable speakers from the series include His Holiness the Dalai Lama and the 41stPresident of the United States, George H.W. Bush. The university also hosts free concerts and cultural events, as well as comedy shows, late-night programs, outdoor feature films, art openings and live theater.
Earn Your Degree: Offering more than 80 undergraduate majors for students to choose from, the University of Arkansas gives every student the opportunity to gain an education that will prepare them for their future career. The university has many nationally recognized programs including its business, marketing, and accounting programs. The university is also well known for its architecture and creative writing programs.
The Office of International Students and Scholars (ISS) is committed to making the University of Arkansas campus and the Northwest Arkansas community a place students and scholars can call home. Its staff provides international education seminars, intercultural training, cultural immersions and country-specific workshops to help students transition into American culture. The ISS can answer any question an international student may have about campus life, visa status or classes and serve as a guide for personal challenges. Its website also offers many resources online that students can access before they get to campus.
Cheer on the Razorbacks: With 19 teams competing at the highest level of collegiate sports, the University of Arkansas has more than 200 sporting events for students to attend throughout the year. The university is very proud of its sports teams and traditions, and at each home football game, more than 75,000 Arkansas fans cheer on their team, called the Razorbacks.
Arkansas students who would rather be a part of the game can get involved in club and intramural sports leagues offered by the university. With more than 30 activities to participate in throughout the year, Arkansas students represent their school while they play soccer, basketball, volleyball and many other sports.
Finding a Home: Fayetteville is known for its fun and engaging atmosphere. University of Arkansas students are not required to live on campus, meaning international students have the option to search throughout the city to find the apartment that will be right for their lifestyle and budget. If your apartment is unfurnished, furniture rental is an economical and convenient way to furnish your home.
CORT, the leading provider of furniture rental in the U.S., furnishes thousands of student apartments with everything from beds and sofas to housewares and electronics – all with affordable rental package options.
Choose the University of Arkansas to provide an excellent education and engaging student experience. Explore the university's website to learn more about their programs and how they might fit with your interests.
Margaret Schwartz is an experienced international traveler and Director of Marketing at CORT Furniture Rental, where she works directly with students and higher education institutions.