South Seattle College - International Ambassadors video on Progressive Dinner in West Seattle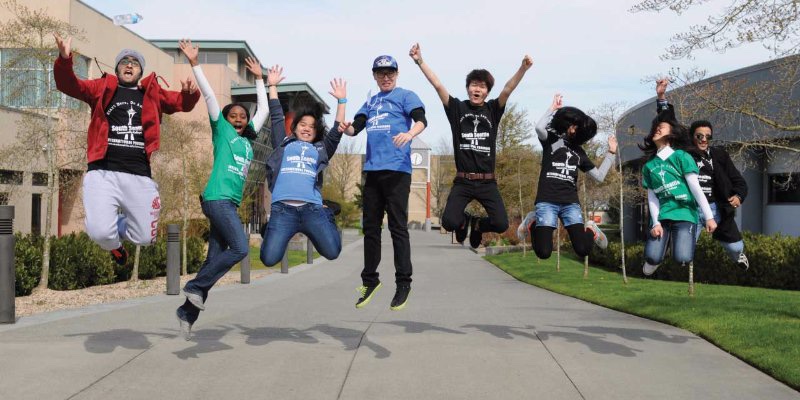 Every quarter the International Ambassadors at the Center for International Education participate in a dinner hosted by community members in the West Seattle neighborhood. This is an effort coordinated by volunteer community members. Students visit three houses for a total of one hour. The first house is appetizers, second is the main course, and third is the dessert. Students and hosts play games to get to know each other at each household. It is a great way for students to feel more connected to the communities they live and study in and a fun way for the Ambassadors to make connections with each other.

Study English at South Seattle College

South Seattle College's Intensive English Program prepares international students for college level English and assists students who want to learn about American culture.
Anyone who wants to learn English is welcome! No TOEFL, IELTS, or high school GPA minimum is required.
Five levels for a total of 20 instruction hours per week
Students are placed in appropriate level based on English placement test
Small classes
Interactive classes with activities
Earn college-level credits at 5th level
Students who choose to study at South Seattle College after graduating from the Intensive English Program do not have to take a test to enter South Seattle College (No TOEFL or IELTS required)!

For direct admission to academic level English classes (without IEP), students are required to have a TOEFL score of 64 (minimum 17 on Writing) or an IELTS score of 6.0 (minimum 5.0 on Writing) *Score requirements subject to change.

International Programs & Student Life at South Seattle College:

With over 500 international students enrolled from all over the world, South Seattle Collegeproudly serves a globally diverse student population. The Center for International Education office provides comprehensive services for international students, which prepare them to meet their goals for life and work. Students can participate in all campus events and programs: university and company tours, athletics, clubs, and student government, and use of campus facilities such as the library, computer labs, and fitness center.

How to Apply?

We encourage students to apply online at:

https://www.southseattle.edu/ International-Education-Application

Learn more about: South Seattle College