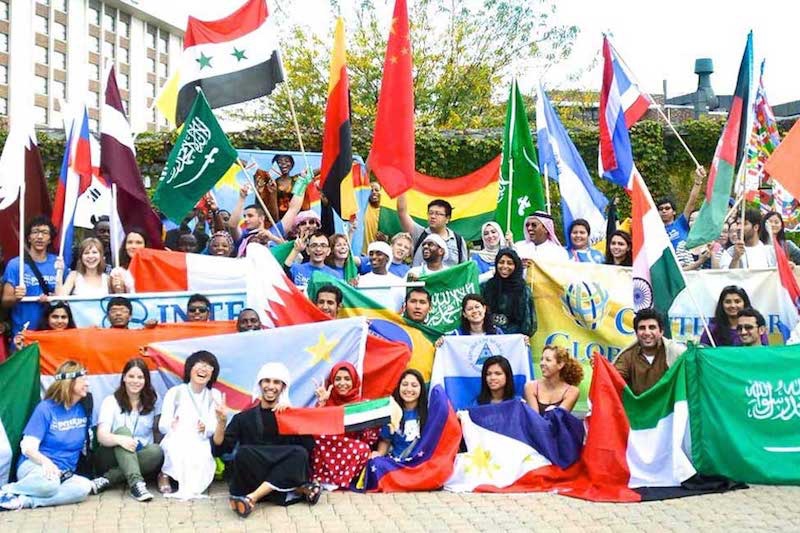 In our effort to bring good content to as many people as possible the text in this blog post has been machine translated so please excuse any mistakes. Thank you!
INTERLINK provides unique, intensive English programs which help students develop superior English and academic skills as well as cultural sensitivity and understanding.
Courses are offered at six different proficiency levels. Students study Communication Skills (CS) and Reading/Writing (RW) throughout five to nine-week sessions.
As a member of the American Consortium of Universities, INTERLINK is located on the campuses of top-ranked U.S. universities which offer students full access to all facilities and many academic services, including conditional admission. Dedicated faculty and staff assist students with their personal, cultural, and academic goals.
Intensive English language, academic, and cross-cultural skills development
Conditional admission (TOEFL waiver) to partner universities for qualified students
Opportunities to take concurrent university courses
6-level program prepares students for university admission and professional growth
18-25 class hours per week of reading, writing, speaking, listening and grammar
Project-based curriculum
Faculty with advanced degrees in TESOL or related fields
Full access to campus facilities - library, health center, gym, etc.
Regularly organized cultural and social activities
Small classes (maximum 12-15)
Housing assistance

The INTERLINK curriculum emphasizes intensive language learning, academic preparation, and cultural awareness; the language component of the curriculum focuses on listening, speaking, reading, writing, and skills necessary for successful academic and social adjustment in the U.S. Condition Admission is available to academically qualified students who graduate from the INTERLINK program.
For more information: Interlink Language Centers