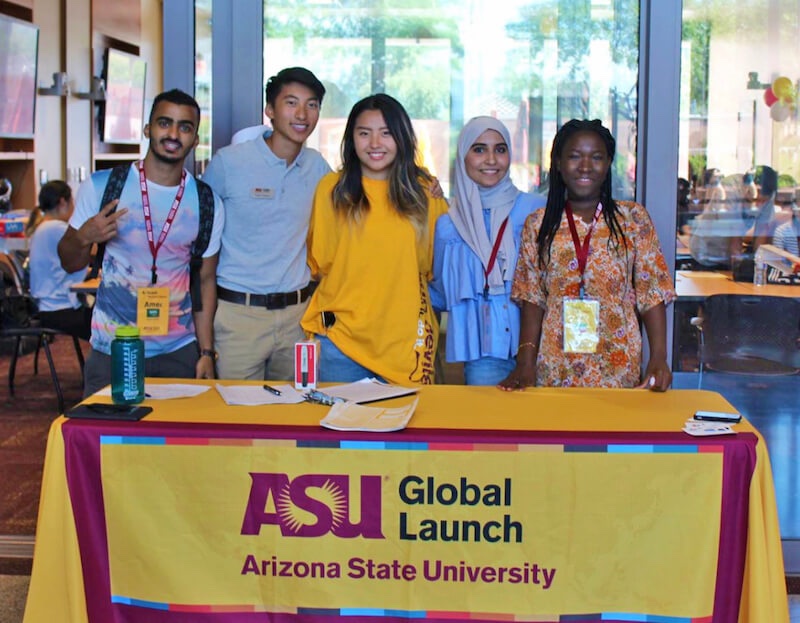 In our effort to bring good content to as many people as possible the text in this blog post has been machine translated so please excuse any mistakes. Thank you!
Study English at the Largest Public University in the United States! In the Global Launch program at Arizona State University, you can become fluent in the English-language in 3 semesters or less – no TOEFL required.
Global Launch Intensive English Program at Arizona State University
WHY GLOBAL LAUNCH?
Culturally diverse, serving 22,000 students from over 160 countries
Home to over 100 master's degree international educators
More specialized electives than any other program in the U.S.
Enables students to receive well-rounded English language training while staying on their undergraduate-degree track through conditional admissions and concurrent enrollment
High ASU acceptance rate, with the majority of alumni transferring successfully to ASU
Inspiring globally-minded students, educators and leaders to change their lives and the world, Global Launch at Arizona State University has been offering specially designed intensive English language instruction through our year-round IEP for over 40 years. Global Launch helps students meet English goals, experience American culture, and prepare for academic study in the U.S.
For more information: Arizona State University-Global Launch Intensive English Program

REGISTER NOW!