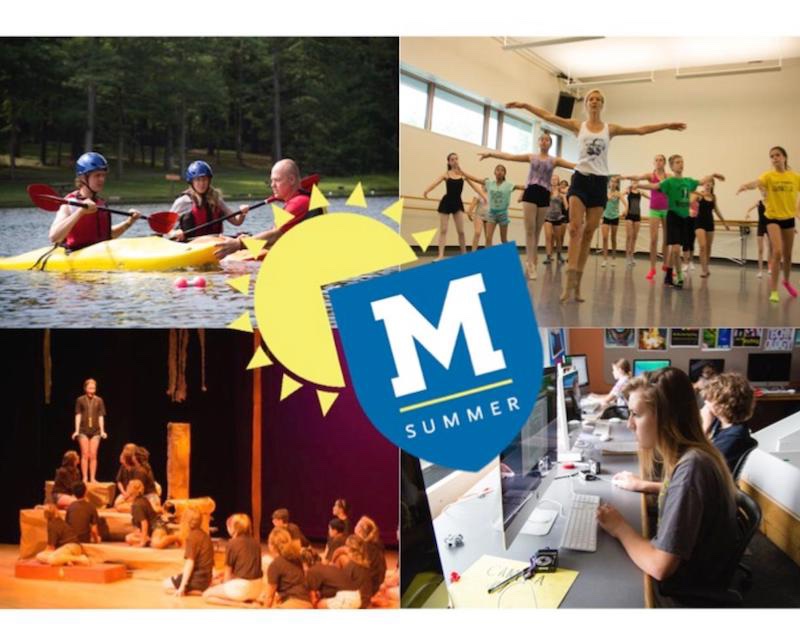 In our effort to bring good content to as many people as possible the text in this blog post has been machine translated so please excuse any mistakes. Thank you!
Are you an international student in grade 9 to 12? Do you want to work on your English skills in America? Are you also looking for a summer of fun while improving your English? If this sounds like you, then you should look at Mercersburg Academy in Pennsylvania, USA.
Why Mercersburg Summer Programs? Mercersburg Summer is all about fun. Nestled in the mountains of south-central Pennsylvania, their beautiful campus provides the perfect setting for a wide range of opportunities for learning, personal growth, and most importantly, fun. Each summer, participants take part in an array of programs, ranging from Mercersburg Adventure Camp to various Enrichment, Arts, and Sports Camps.
If you want to study in the USA at an English summer camp for international students, then you should register at MercersburgAcademy.Mercersburg Academy is one of the USA's top private college-preparatory boarding school. They offer one of the best intensive summer ESL programs for international students. Plus, they combine academics with fun out-of-class activities for high school students.
The Mercersburg Academy ESL Summer Camp for International Students
MercersburgAcademy is one of the leading boarding schools in the USA that offers summer English programs to international students. Their ESL+ program is made for high school students from across the world. You don't have to worry about your level of English. The English as a Second Language (ESL) programs are designed for the level you are at. If you have basic English skills or intermediary, you will be placed in a class that gives you the right type of teaching you need.
MercersburgAcademy is one of the best ESL summer camps to help you:
· Improve your TOEFL score
· Work on your English so you can get into an American boarding school
· Improve your English communication skills so you can get into an American college
A Summer of Fun while Learning English
One of the best things about the Mercersburg Academy, is that you also get a summer of fun. So, in addition to your classroom learning, you get to do a lot of fun activities on campus or in the cities. MercersburgAcademy is located on over 300 acres in Pennsylvania. You will get to live in a modern dorm with air conditioning in the rooms, carpeted floors, and many more nice amenities.It has all the facilities needed for sports, theatre activities, and so much more.
MercersburgAcademy's summer ESL camp includes excursions to cities such as Washington. There are also a variety of other activities to enjoy such as football, soccer dance, visual arts, etc.
So, if you are between grades 9 – 12, you can learn English, study for the TOEFL, and prepare for college or American boarding schools the right way. Plus, you get adventure and fun while you learn in this intensive summer English camp.
What are you waiting for? Learn more about Mercersburg Academy and sign up today for the Summer 2018 ESL+ program for international students.